Rigid Insulation Board XPS-zero from Composite Global Solutions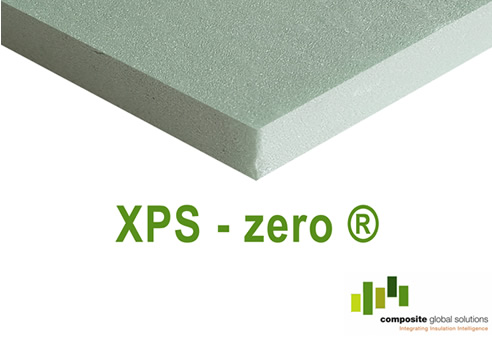 XPS-zero: Australian Made Polystyrene Insulation for Slab & Roof Applications
Composite Global Solutions is proud to present our latest insulation offering, XPS-zero - a high quality, rigid XPS insulation board with a high compressive strength, zero ODP and very short lead times. XPS-zero is made here in Australia and satisfies Green Star credit requirements - all at a price our competitors simply can't beat.
The high compressive strength of XPS-zero makes it ideal for slab-on-ground applications, such as insulating freezer floors. Early adopters of XPS-zero have recognised its benefits as a low-cost, Green Star credited insulation solution and we've seen a dramatic uptake of this product for cool room applications here in Victoria.
Similarly, the competitive price of XPS-zero makes it the obvious choice for insulating built-up roofs, as Jadeco Waterproofing can attest in their use of XPS-zero for the recent QT Melbourne project.
XPS-zero is the only Australian made XPS insulation board on the market today. This enables us to offer extremely short lead times to our customers in comparison to our competitors who must source their products from international manufacturers. Local manufacturing has enabled us to pass on importing costs directly to our customers.
If you would like more information on XPS-zero, feel free to visit our site, or give us a call on (03) 98246926 to receive personalised technical advice, from our Technical Director Mikael, about the best insulation solution for your upcoming project.