New LEDsmart+ Multi-Way Lighting Control Range from Diginet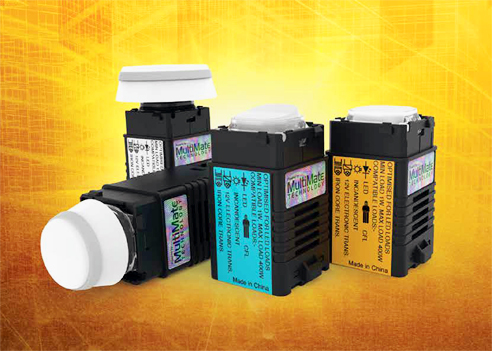 INDUSTRY FIRST TECHNOLOGY ALLOWS FOR MULTI-WAY DIMMING AND SWITCH WITHOUT A CONTROL SYSTEM OR NEW WIRING
Sydney, 05 October 2016 - Gerard Lighting, the company behind Australia's most innovative and comprehensive group of lighting brands has today announced a new range of Diginet LEDsmart+ dimmers, timers and electronic light switches. The new range features cutting-edge MultiMate Technology which allows electricians to provide an easy to install and cost effective solution for both single point and multi way dimming solutions.
"Dimming from one location was always the accepted industry standard. The Research and Development team at Gerard Lighting made a conscious decision to devise a way to change this. And one evening last in April, deep in the Gerard lighting Lab, one of our engineers discovered a way to wire dimmers in parallel with evey dimmer becoming a control point," said Jason Gerard, Group General Manager, Research and Development, Gerard Lighting.
"With global patents pending, these new multi-way dimmers will revolutionise the lighting control space, both locally and further abroad. This is Australian technology and innovation at its best," continued Gerard.
Electricians can now easily provide multi-way dimming solutions for their customers. Only one type of LEDsmart+ dimmer is required for all applications, single and multi-way, all load types and all wall plates. It is a great advancement for consumers who now have the ability to dim the same light from multiple locations in one room.