Insulated High Speed Roll Door from DMF International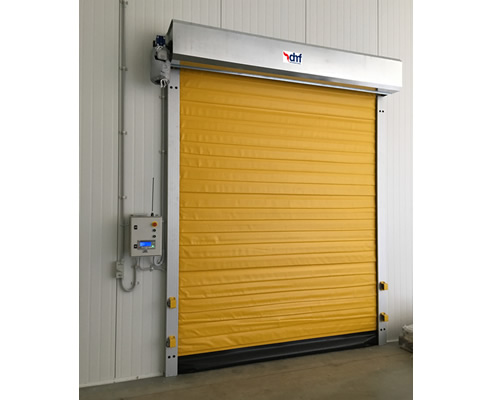 Bulk coolrooms, chillers and freezer applications require specialized doors that allow frequent access but with fast automated control. Over the years, DMF have provided rapid roll doors for these applications, using polyskin PVC type panels. Now, DMF have a more efficient solution, introducing the new Coldsaver high speed insulated door.
This new flexible high speed door can withstand the harsh conditions of bulk commercial freezers, providing a flexible 15mm thick door panel constructed from polyskin 900gsm outer layer, housing a 15mm thick insulated core.
Based on a similar design to our Series RL3000 door, the Series Coldsaver door will offer a greater level of insulation to temperature AND noise, and is suitable for opening sizes up to 4500H x 4500W.