Galvanised Open Web Joists from Hunt Engineering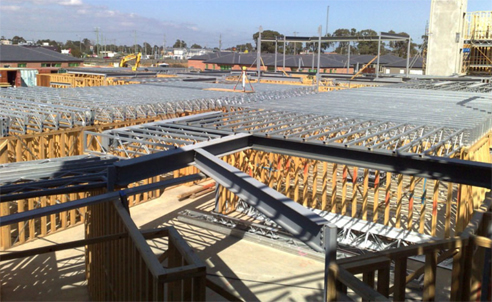 Hopleys lightweight galvanised open web joists, are ideal for domestic flooring applications. They are suitable for both subfloor and particularly first floor applications, due them being lightweight and easy to install.
They also make fitting for pass through services, such as electrical wiring and plumbing, extremely easy.
They offer a flat surface, good load bearing characteristics and high durability. Our lightweight joists reduce flooring dead loads and by doing this in turn reduces the size of the supporting members and lowers overall costs.
They allow larger spans, reducing stump and bearer costs and installation time.