Stone Landscaping Application Project from KHD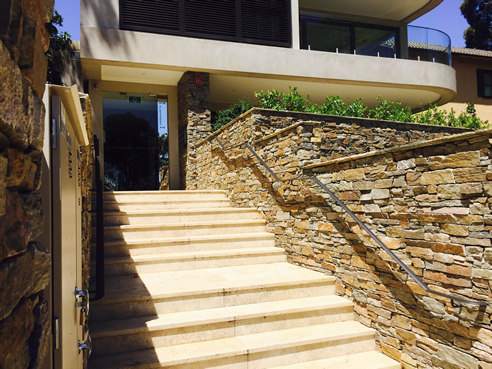 South Yarra Multi Unit Development
Stone has a unique ability to blend architectural styles and this project at 99 Alexandra Ave in South Yarra is a great example of this.
This project from Davies Henderson features a rustic stone base of Travertine, which floats seamlessly over the classic French design.
This project features:
Tumbled Travertine flooring
Dry stone Z Tile cladding with beautiful ochre tones
Granite sets on the driveway - which are ideal for gripping on steep inclines like this
Tile cladding is also a productive and convenient way to install stone, with installation and labour costs reduced.
The transition between the street and building is softened through the application of stone, a great example of the seamless integration of architectural styles.