PremFLEX Commercial Strip Curtain from Premier Door Systems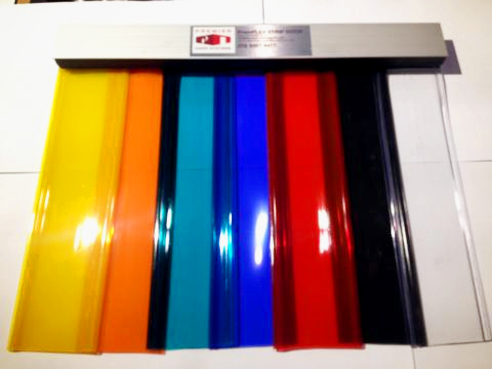 PremFLEX is the original Australian Coloured Strip Door made by Premier Door Systems for over 30 Years. Premier's exclusive ribbed overlapping design forms an effective barrier against draughts, cold or warm air, dust and insects and is the ideal solution for the efficient control of air-conditioning and heating.
Available in a wide range of colours.
Consruction - The curtain head rail is constructed of an anodised aluminium extruded channel which houses the fixture of the ribbed PVC strips with approx 1/3rd overlap.
PVC Strips - 75mm Wide x 1.7mm Thick with overlap rib.

03 9357 8477
Unit 2, 156-162 Barry Rd, Campbellfield, Vic, 3061