Basalt Returns to Sareen Stone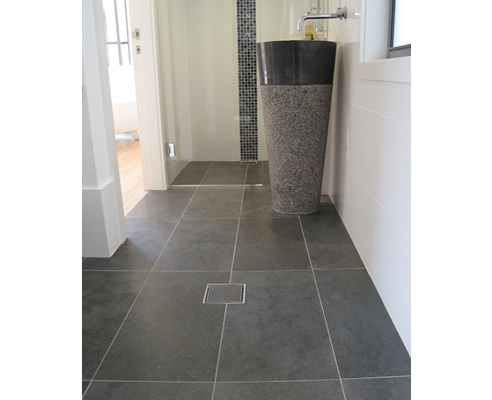 New Basalt shipment at Sareen Stone
The latest shipment of Basalt will arrive in Sareen Stone's warehouse early December. Basalt is commonly referred to as Bluestone in Australia. Black Titan Basalt Honed tiles offer a consistent colour, with minimal variation. The deep grey of the Basalt Honed tile lends itself to a range of design styles including traditional, minimalist and industrial. Whilst Basalt tiles are a practical yet beautiful indoor flooring, they also make for a majestic fireplace surround, kitchen splashback or benchtop.
In commercial applications the deep charcoal palette projects a youthful, contemporary vibe with a practical sensibility. Perfect for high traffic areas such as retail and hospitality, due to its depth of colour, consistent texture and its durability.
Outdoors its popularity as a pool surround as well as an outdoor kitchen splashback and benchtop continues to grow. The water sandblasted Basalt tiles, step treads and pool copings are extremely hard wearing. Black Titan Basalt is worthy of your consideration for outdoor designs.
For your samples or for more information about the range of Basalt contact Sareen Stone's knowledgeable Staff on 02 9666 9222 or email.