Designer Fabric Range for Roller Blinds from Solis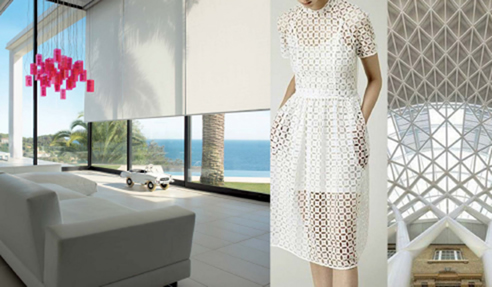 The Hugo designer fabric range for roller blinds is the latest addition to Solis' collection of premium roller blind materials. Keeping their aesthetic classic and minimal, Solis provides a fabric range that exudes timeless style and versatility.
Solis is an Australian window furnishing company that offers consultation, design, installation, service, and maintenance. Deemed as experts in window furnishings, Solis gives every homeowner and designer the liberty to choose their prefered material to achieve the best possible outcome.
With the growing number of window treatment manufacturers and product options in the market, Solis sought to provide a time-saving, one-stop solution that promises the best long term results.
In the Solis Hugo designer fabric range, they incorporated emerging European trends, colour, texture, stylish graphic patterns and distinctive organic design, and gave their own spin to it. Inspired by fashion, architecture, art and nature, the Solis Hugo collection adds that extra dash of style to windows of all shapes and sizes. This range features a large variety of fabric types and a broad colour palette.
In addition to basic screen fabrics in timeless colours, the Solis Hugo collection includes high-quality decorative varieties that suit many tastes. There are, for instance, screens with a metallic sheen, with a natural linen look and with exclusive jacquard-woven patterns - perfect for those who have a more experimental yet classic sense of style.