Custom Metalwork Products: Stoddart's Commitment to Excellence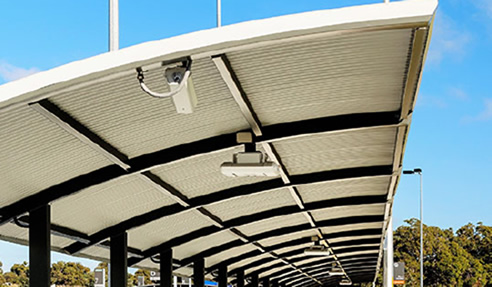 Custom metalwork products provide a cost efficient, sustainable solution for Australian streetscapes. And because they are customized, they make it easy for architects and designers to achieve a client's preferred outcome.
Stoddart are one of the leading manufacturers of custom metalwork products for food service, architecture, and building industries in Australia. Stoddart aim to manufacture quality metalwork, providing dependable durability and impeccable design quality even up close.
A History of Excellence in Architectural Metalwork
The company was established by brothers Tom and Albert Stoddart who shared a healthy competitiveness in all aspects of life. Originally from Newcastle England, the two migrated to Australia and in the 1950's they both landed successful positions in the engineering industry.
Tom launched his own manufacturing business in 1959 called Tom Stoddart Pty Ltd, with the tentative help of Albert's accounting guidance. Albert officially joined Tom and became part of the family company in 1964. By this time, Stoddart had two factories: a 1,000m2 building on Clarence St, Coorparoo and a 600m2 shed built in 1961.
Stoddart Today and Tomorrow
Today, the company the two brothers started continues to make headlines in the building industry as one of the leaders in manufacturing custom metal work products. Stoddart has 415 employees nationwide, including 32 apprentices across a variety of trades and have warehouse distribution spaces in Melbourne, Sydney and Perth as well as representation in Adelaide in addition to their Karawatha manufacturing and distribution facility.