Stainless Steel Plumbing for Carrara Stadium by Stoddart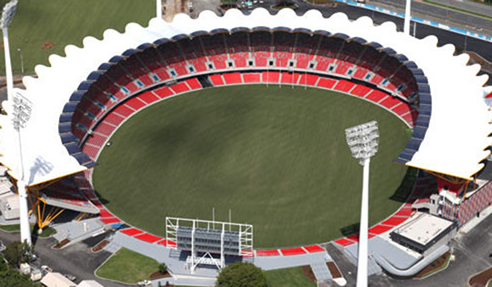 Stainless steel plumbing fixtures like urinals and sinks are the preferred utilities compared to traditional ceramic materials, when specifying for public amenity installations. Aside from the durability and anti-vandal properties, stainless steel is unsusceptible to stain, providing efficiencies for maintenance.
Stadiums are some of the biggest public infrastructures to ever be created. The standard stadium has a seating capacity ranging from 20,000 to 50,000. The need for heavy-duty and low-maintenance bathroom facilities is paramount.
Stoddart is an Australian company that designs, manufactures and supplies various metalwork products for the building and construction industry; one of their speciality product services being stainless steel metal work for stadiums. Their extensive experience in architectural metalwork has made them the choice provider of quality urinals for the Carrara Stadium in Queensland.
The Requirements
The Carrara Stadium in Queensland, Australia needed a provider of durable and heavy duty metalwork, specifically custom fabricated urinals for the stadium's comfort rooms. Stoddart stepped up to the plate and did what they do best: deliver quality craftsmanship of metalwork.