Full Cassette Retractable Awnings from Shadewell Awnings & Blinds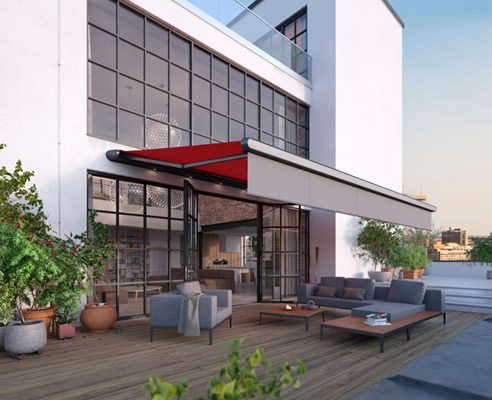 The main difference between full cassette and semi-cassette retractable awnings is that the cassette is completely concealable when the cover is retracted. Allowing for a sleek design and full protection of the arms from the elements when not in use.
Perfect for your outdoor entertainment area, Shadewell offers this type of awning with an external gear and detachable crank handle or a motorised model. Various powder coated finishes are also available with the option of environmental sensors. This product is ideal for outdoor entertainment areas.