Glass Roof Shading Solution from Shadewell Awnings & Blinds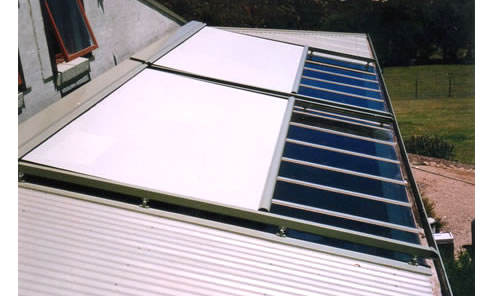 Shadewell Fabric tension systems offer shading solutions for large areas either horizontally or on a gradient. This system is suitable for large areas with flat surfaces installed either under the glass internally or over the external surface of the glass.
These systems provide shade and protection from the glare of the sun, stopping solar rays before they hit the glass and before the interior heats up.
The tension system has a motorised fabric roller on one side and a motorised strap roller on the other, which pulls the fabric across easily. The two electric motors are operated electronically by an independent control unit.