Modular Stainless Steel Kitchen Cabinets from Stoddart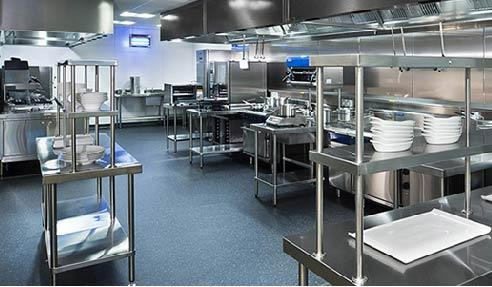 Beyond architecture and construction, Stoddart is a recognised leader in the foodservice industry with a wide array of modular stainless steel kitchen cabinets, kitchen exhaust and ventilation, catering supplies, and commercial cooking equipment. The Australian-owned and operated company has the unrivalled track record of 45 years in the design, manufacture and installation of kitchen equipment. Stoddart Kitchen Contracting remains the number-one choice for major foodservice projects across the country, and overseas.
Modular Stainless Steel Kitchen Cabinets
Stoddart Kitchen Contracting offers an extensive selection of modular stainless steel kitchen cabinets and accessories, specially designed for commercial applications. The product development team has employed international group research and buying strength to become the exclusive importer and distributor for top-billed brands in Australia.
Koldtech is the most popular range of heated hot food display, and refrigerated cold food display cabinets on the market. Their solutions aim to provide a conducive environment to food products, maintaining healthy temperatures that keep them looking and tasting better for longer. The Koldtech range has been enlisted for commercial catering and kitchen equipment in bakeries, cafes, sandwich shops, pizza places, as well as other commercial hospitality equipment providers.
The Koldtech Square Refrigerated Seafood Display Cabinet is one of the best-selling products from Stoddart's Koldtech selection. The cabinet is composed of double glazed front and side glass, cross fin coil and refrigerated base, and a wire mid-shelf fabricated from high-grade stainless steel. The assembly results in operating temperatures of -1.5-2°C, making for a hassle-free solution to display fresh seafood for extended periods of time.