Gold Acrylic Mirror Sheets from Allplastics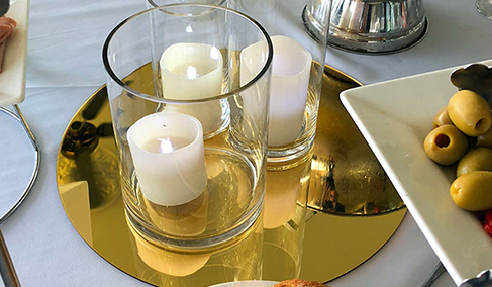 Goal, Goal, Goal, no it's Gold, Gold, Gold!
While the FIFA World Cup offered some incredible goals and surprises in the quest for the Golden trophy, we at Allplastics are offer Gold Acrylic Mirror Sheets for the built environment. Gold Acrylic Mirror is available in 3mm thick with options of 2550 x 1220mm, and 3000 x 2000mm sheet sizes.
Applications are almost unlimited! Weddings, birthdays, golden anniversaries, product launches, reception centres, the cladding of tables, showcases, plinths, signage, letters and numbers are just some examples.
We can cut to size or shape utilising the artwork provided by customers. Printing can be added to complete your project. Alternatively, our expertise in the fabrication of plastics is available to realise your creations.
Find out more about Allplastic's gold acrylic mirror sheets by visiting www.allplastics.com.au today.