Rigg Design Prize for Interior Design Now Own with Axolotl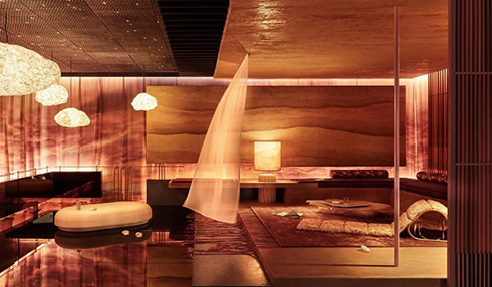 Rigg Design Prize
The prestigious Rigg Design Prize launched Thursday, October 11th at the National Gallery of Victoria to rave review. The triennial event celebrates Australian design and architecture, this year focusing on the field of interior design and decoration.
Ten renowned interior design studios were invited to design and create a purpose-built interior responding to the theme of 'Domestic living'. Each exhibit highlights the important role of interior design plays in shaping our lived environments, manipulating the senses, telling stories, and communicating our values and attitudes.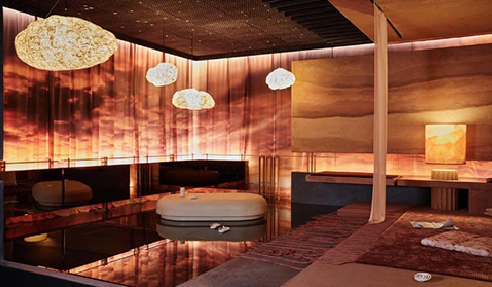 Axolotl is proud to support our friends at Amber Road in their entry to the 2018 Rigg Design Prize. We are forever in awe of the team's creative take on interiors, and fearlessness of colour and texture. Amber Roads exhibit Take it Outside is the perfect example of this and explores the transitional space between the indoors and outdoors. Axolotl sponsored Take it Outside, providing the mirror glass walls and floors which reflect the brilliant star-studded sky, and whitewashing iconic Aussie objects such as the mozzie coil, terry towelling, thongs and even a can of VB to capture the Australian outdoor experience.
This years Rigg Design Prize featured a stellar line up of design studios including Arent & Pyke, Danielle Brustman, David Hicks, Flack Studio, Martyn Thompson, Scott Weston, Sibella Court, SJB and Hecker Guthrie who took top honours and won this years Rigg Design Prize with their exhibit The Table is the Base - honouring the humble table.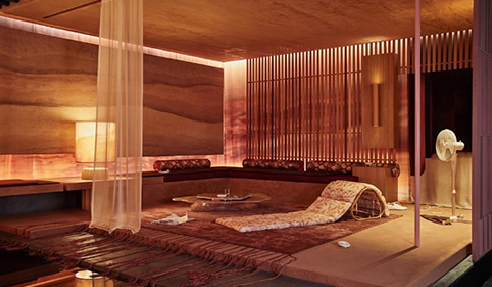 Be sure to check them all out, entry is free, and The Rigg Design Prize is open until 24 February 2019 at Ian Potter Centre: NGV Australia at Federation Square.
For more information on Rigg Designprize foe interior design, please visit www.axolotl.com.au today.