Sculpture by the Sea Bondi 2018 Supported by Axolotl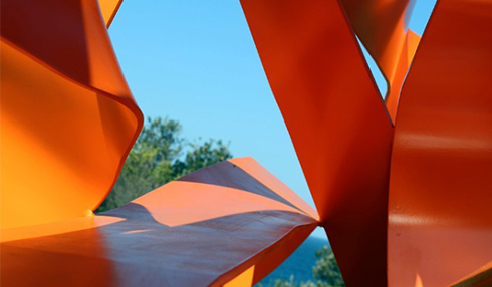 Sculpture by the Sea, Bondi 2018
Axolotl was once again proud to have been Supporting Partner of Sculpture by the Sea, Bondi for 2018.
This year we provided material sponsorship and artisan support to a further four artists - Michael Le Grand, Lucy Barker, Jim Flook and Rhiannon West. Each selected based on the quality of their concepts and our capabilities to assist with their diverse aesthetics. It has been an exciting and challenging process supporting each artist to realise their vision and reinforces our own commitment and passion to support the arts.
The 22nd annual exhibition was enjoyed on the stunning coastal walk between Bondi and Tamarama. It is the world's largest free public exhibition and transforms the coast into a 2km long outdoor gallery, featuring over 100 sculptures by Australian and international artists.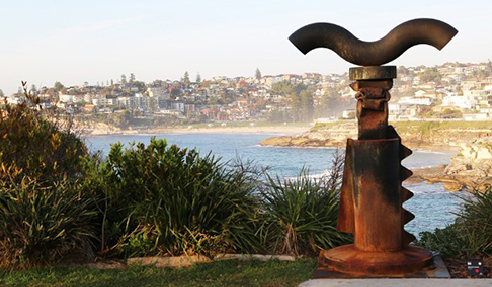 Guardian is the balancing act of found and shaped metal objects formed to establish a nominal totemic orientation.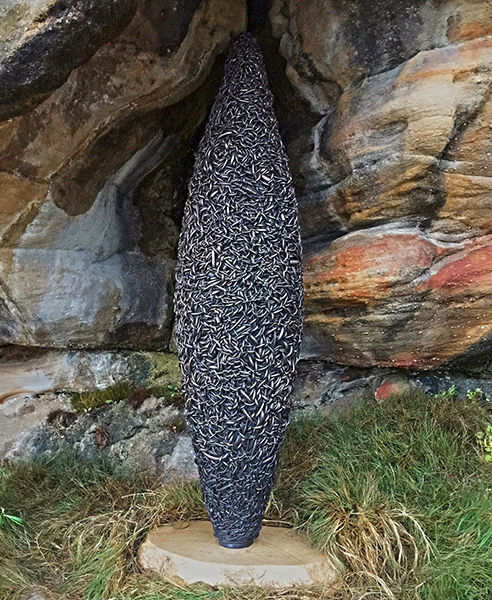 A dense and complex tangle of discarded electrical cables in an intentionally ambiguous form. Outlet is constructed in a lozenge shape that could be a missile, a seed, or perhaps a lump of human detritus rolled by the sea and washed up on the rocks. With connotations of consumption and entrapment, its worm-like tangled surface is visually perplexing in its complexity.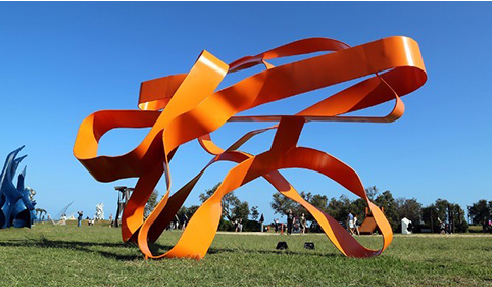 Contemplation of unfolding and unpredictable swerves of life's complexities.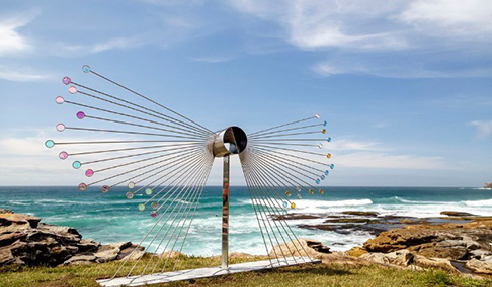 A playful and inviting sculpture for that 'Instagram moment'. Reflective and vibrant; dichroic lenses form the "tips" to the wings which reflect and refract the light.
If you are an artist looking for an experienced and passionate partner to facilitate your art projects, Axolotl, through our specialist AAP division can offer a range of services. We have experience designing and fabricating in an extensive range of construction materials as well as offer a range of unique, proprietary surfaces. To get in contact, visit www.axolotl.com.au.