Skilled Engineering Labour Hire Services in Melbourne by Bellis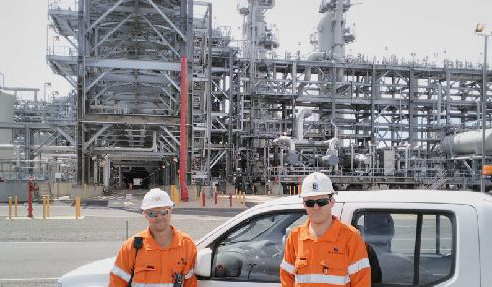 For more than 47 years, Bellis Australia has been striding ahead in the building and construction industry in Melbourne not just for its unrivalled supply of high-class products but also for its skilled engineering labour hire services.
To expedite the labour processing for urgent jobs, Bellis Australia conveniently employs one-person crews for small projects to full shutdown crews for large projects. The extensive knowledge and unrivalled skills of these contractors are inherited from Bellis Australia's decades of professional experience in providing engineering solutions for a substantial range of industrial applications.
Experience, qualifications, and suitability of the contractors to the job are essentially checked as a pre-employment requirement. If necessary, Bellis can also facilitate a medical, drug, and alcohol screening of the hired crews.
The safety and health of employees, contractors, and clients in all aspect of operations are integral to the continued success of Bellis; their Health and Safety Management System is in compliance with the stern requirement of OHSAS 18001:2007 and AS/NZS 4801:2001.
Conforming with AS/NZS 4801:2001, the person in charge of the welfare, health, safety, and environment (WHSE) management is appointed on site. The WHSE Management Plan by Bellis Australia is vital for construction projects as it classifies risks via a thorough facility, tool, machine, and equipment examination. This control measure allows for maximum protection of the client and workers in the workplace from injury or illness risk to an unlikely case of a lawsuit, financial, or structural damage.
The skilled engineering labour hire services of Bellis Australia in Melbourne continuously seeks qualified and experienced tradespeople; they have been actively hiring insulators, sheet metal workers, welders, scaffolders, painters and blasters. If highly needed, Bellis can also publicly advertise a position for a more intricate project.
For more information about the engineering labour hire services of Bellis Australia, visit www.bellis.com.au today.