Fire-Resistant Pipe Insulation: Foamglas® for Industrial Application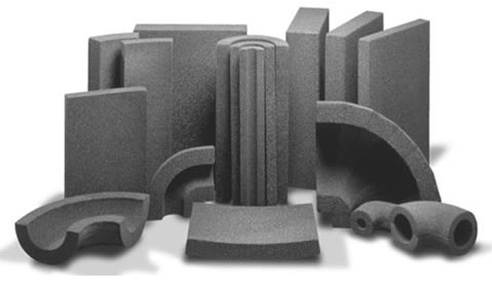 Bellis Australia is the leading provider of Foamglas® Fire-Resistant Pipe Insulation - a unique and highly flexible cell solution that is widely utilised for various industrial cryogenic and hot applications.
The lightweight Foamglas® is efficiently packed with 60% recycled molten glass, carbon, and fully sealed glass cells, creating a tight closed cellular matrix fit for industrial pipe insulations. Due to its impermeable, rigid, and closed cell structure, this fire-resistant pipe insulation is generally used on extremely high or low ambient temperature applications.
The watertight structure of this fire-resistant pipe insulation prevents the metal pipework from direct contact with moisture, prohibiting corrosion and premature disintegration, as well as the growth of mould. These sought-after qualities of Foamglas® ensure a longer lifetime value for the industrial pipes, and prevents the presence of vermin in the construction facilities.
This insulation is designed in full compliance with Australian Standard Test Method (ASTM) E84-16 for surface burning characteristics of building materials and European Standard EN 13501: A1 for the reaction to fire classification procedure for all products and building elements.
Efficiently made with 100% glass without hydrocarbon binders and flammable chemicals, Foamglas® insulation is completely fire retardant and simply cannot burn even when in direct contact with an extreme flame. This insulation can also prevent fire damage on industrial pipes and equipment, hinder fire spread, and protect the whole personnel.
As for a sustainable point of view, Foamglas® Fire-Resistant Pipe Insulation is produced with no ozone-depleting substances. In the account of its stability with little to no upkeep, the energy conservation and insulation performance are preserved for a longer time. Energy efficiency is also attained because of the high R-value property of FOAMGLAS®, creating an ideal room temperature all throughout the year.
For more information about Foamglas® Fire-Resistant Pipe Insulation, contact Bellis Australia or visit www.bellis.com.au today.