Rockwool Energy-Efficient Building Insulation Material by Bellis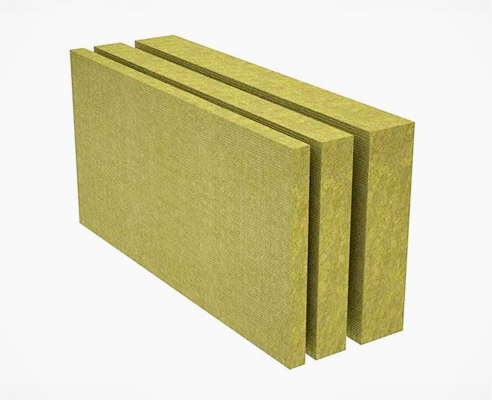 For years, Bellis Australia has been the most trusted supplier of Rockwool Stone Wool Insulation, the leading energy-efficient building insulation material based on natural stone. Its well-rounded qualities - including versatility, durability, and eco-responsibility - allow for a structural finish while solving the sustainability and development issues of the insulated environment.
Stone wools are lightweight and semi-rigid batts that contain a nondirectional and dense structure, providing a thermal and acoustic insulation solution for a range of applications. Bellis' Rockwool building insulation material is available in a choice of Pipe Sections Rolls or Sheets, installed in a preferred size and thickness depending on the provided construction requirements.
Rockwool Stone Wool Insulation Features and Benefits
Sustainable Built Environment
From manufacture and installation to actual application, Rockwool Stone Wool Insulation is highly globally environmentally compliant. The Rockwool range of building products are made out of stone, which is considered a limitless sustainable material; the Earth produces 38,000 times more than the rocks used to process the stone wool.
Furthermore, at least 80% of the thermal energy is retained through the stone wool's excellent thermal barrier performance in a high-temperature insulation system; Controlling the extreme heat energy while preventing possible condensation. If properly installed and maintained, Stone Wool insulation can greatly reduce heating, ventilation, and air conditioning costs, providing a better living or working environment with a smaller carbon footprint in the long run.
Soundproofing Facet
Acoustic treatments are generally applied in places that either require seclusion or are exposed to hazardous noise levels. Hence, Stone Wool insulation is installed to absorb sound waves and block sound through its high-density quality. It reduces the drastic flow of noise excess due to impacts such as plant or machinery movements, displacement of chairs and tables, slamming of doors, and more.
Fire and Water Resistance
Made with natural stone and 15% recycled substances, Stone Wool has high fire and water resistance. Rockwool has a high R-value, resisting heat flow while efficiently preventing water leaks from drains, pipes, and vessels.
Stone Wool building insulation material also has a noncombustible structure, which will never burn or release harmful smoke or gases even when exposed to high temperature. Rockwool can resist temperatures of up to 2150°F (1177°C) without burning or melting, which can serve as the first layer of defense in an unlikely case of fire.
Lightweight Convenience
Lightweight in form, Rockwool energy-efficient building insulation material can be easily delivered and installed, saving energy in the construction process. Stone Wool is commonly used in building envelopes such as roofs, ceilings, walls, as well as heating, ventilation, and air conditioning (HVAC) systems. Its lightweight feature also enables an easy-cut fit for a range of industrial, commercial, and even for some domestic applications.
For more information about Stone Wool by Rockwool, contact Bellis Australia or visit www.bellis.com.au today.