UV-Stable Polymer Concrete Pits for Different Applications by Hydro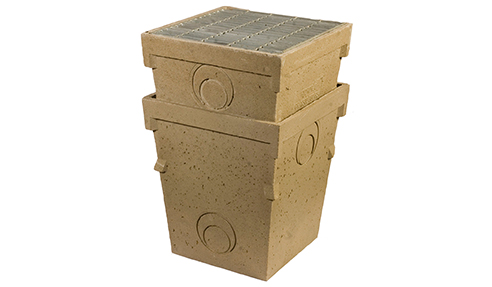 Hydro Construction Products Polymer Concrete Pits are amongst the top drainage choices by builders and construction professionals in the building industry because of their excellent structural stability, high resistance to harmful ultraviolet rays, and maximum durability. They are efficiently designed to cater for high traffic places in Australia such as pedestrian areas, domestic driveways, service stations, car parks, schools, and streetscapes.
Polymer Concrete Pits play an essential role in conserving time, effort, and money in the overall construction process. This kind of concrete pit weighs 75% lighter than traditional water management systems and can be lifted or positioned by hand. Installation is likewise conducted using basic grinding disks, masonry drills, and chisels, with no steel reinforcement needed.
Although lightweight, Polymer Concrete Pits can withstand areas with daily heavy loads and vibrations as they feature high-density Polyethylene Plastic, with Polyester resin and mineral aggregates used as a bonding agent. They also contain raw materials such as quartz, basalt, and granite, which further accounts for the pits outstanding durability. Polymer Concrete Pits can accommodate heavy loads from A10 up to G900.
Cover options include stainless steel, Galvanised checker plate steel, or ductile iron, which can all be locked down for an absolute security against theft or possible movement. Concrete pit installers can also add a Polymer Concrete risers to increase the depth of pits up to 270 mm increments.
Aside from its excellent qualities and highly functional features, Polymer Concrete Pits also provides lasting benefits both to the environment and the public. This pit is leak proof, contains excellent dielectric and zero water absorption properties, and is highly resistant to unsafe chemicals, which guarantees a safe water management system. In the unlikely case of disposal, polymer concretes can be disposed to rubble for environmental conservation.
For more information about the Polymer Concrete Pits, contact Hydro Construction or visit www.hydrocp.com.au today.