Etched Glass Blocks for Brix Distillery from Obeco Glass Blocks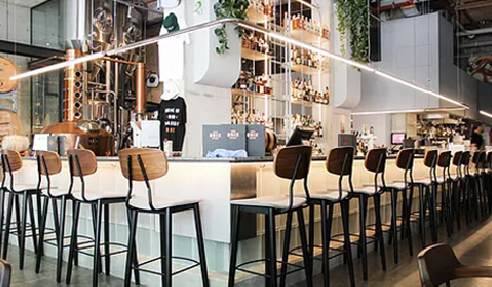 Etched glass blocks at Brix Distillery, Surry Hills

For European or Asian glass blocks in an extensive variety of patterns, colours, or sizes, look no further than Obeco Glass Blocks. We are Australia's largest importer, distributor and expert installation contractor of glass blocks. Our blocks are ideal as windows, in straight or curved walls, as freestanding panels, paving, flooring, and our range includes a CSIRO-approved fire-rated glass block system.

Obeco glass blocks, as selected by Amber Road Design, provided a stylish under-lit bar solution for Brix Distillery in Darlinghurst. The Mulia Clear Etched glass block in 240 x 240 x 80 clads the front of the bar. Hidden lighting at the top of the bar lights up the etched finish providing a warm, soft, diffused tone and with no glare or reflection.

For more information, visit www.obeco.com.au.