Rapid Roll Doors for Auto Carwashes from Premier Door Systems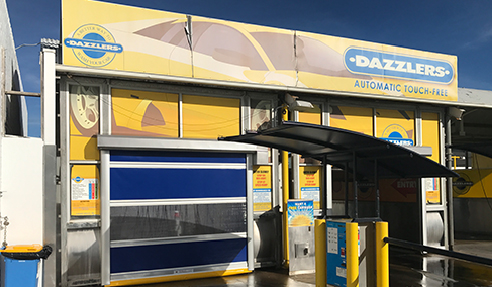 Rapid Roll Doors used for Noise and Waste Reduction
Premier Door Systems has long provided our PremSPEED Rapid Roll Doors to the automated carwash industry. Often these carwashes are installed in a prime real estate, providing the optimum pass by traffic for their position. Sometimes, this is also in residential areas where the carwash is often required to reduce noise pollution and overspray, particularly for after-hours use.
The addition of a purpose-built Rapid Roll Door to an automated carwash system, can reduce water consumption, minimize noise pollution and optimize the results of an automatic bay through water efficiency and containment of cleaning solutions.
Premier Door Systems is able to produce an independent acoustic assessment report, which details the doors ability to provide up to a 17dB noise reduction from the operating automatic wash bay. This reduction in noise pollution can be vital when operating in built-up areas and forms an essential requirement for long operating hours that are often required for the profitability of the carwash.
Premier Door Systems is proud that the PremSPEED Rapid Roll Door is made in Australia, and is a reliable system providing an aesthetic finish to any automated bay. Our door also features advanced safety systems and a robust design to cope in the harshest environments.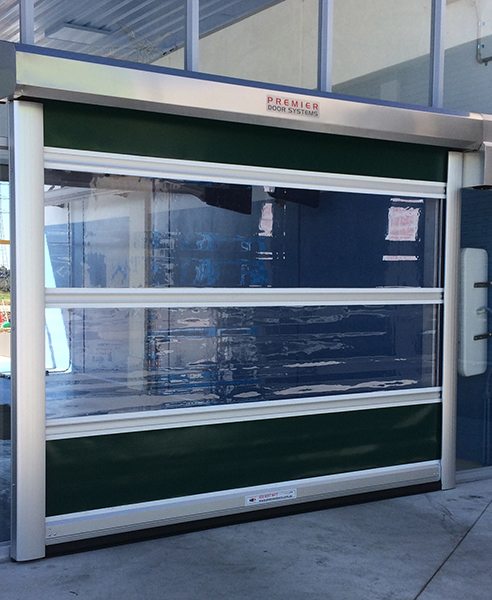 Features & Benefits
Stainless Steel Components, incl. Covers.
Full-Width Vision for Light Ingress.
Reliability in a Harsh Environment.
Noise Reduction to 17dB.
Reduction in Overspray and Waste.
Contact Premier Door Systems or visit www.premierdoors.com.au for more information on our complete range of industrial doors available for install and service throughout Australia.