New Range of Horse Flooring Surfacing from Sherwood Enterprises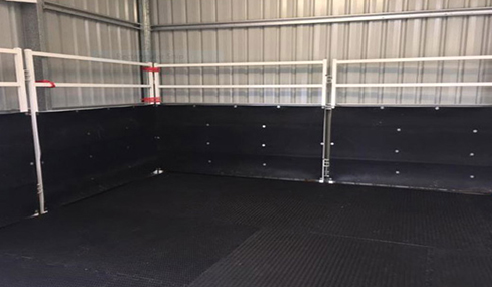 At Sherwood Enterprises we market the latest high-quality horse flooring as sold in Europe and North America. Stocking and marketing distributor direct to you. Please view our website at www.sherprise.com.au and click on the Raffa the grey horse to view our range.
Horse flooring surfacing:
Rubber blend cushioned stable stall floor and walls plus float flooring.
Breezeways flooring.
Wash bays flooring.
Saddling areas and horse shelter flooring.
Outdoor day yards and muddy paddock gate entrances.
Water trough and feed bin surfacing surrounds.
Shed flooring or storage stable room flooring.
Parade rings, driveways or pathways plus car parking surfacing.
Visit our showroom at Unit 9/12 Daintree Drive, Redland Bay or visit www.sherprise.com.au.