Confined Space Identification & Training with 3M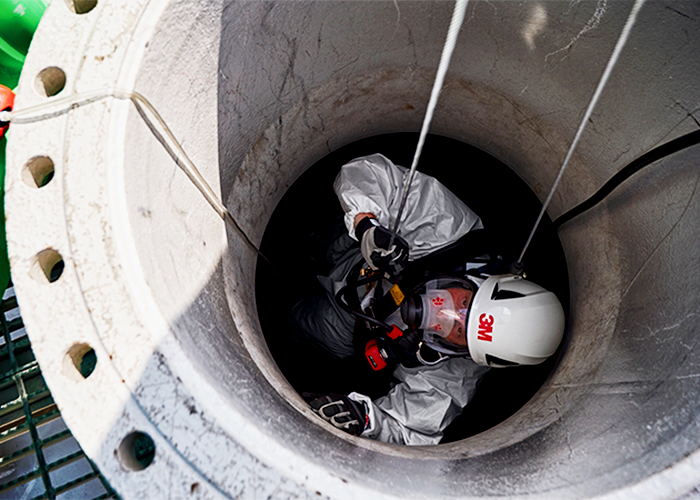 What is a Confined Space?
Learn, Plan, Manage.
Confined spaces come in different sizes, in diferent locations of a facility or job site, and there may be different hazards in each one. There are also many different standards, regulations and company policies that will help you work safely in and around confined spaces. We can help you plan and manage your confined spaces.
3M™ Protecta® X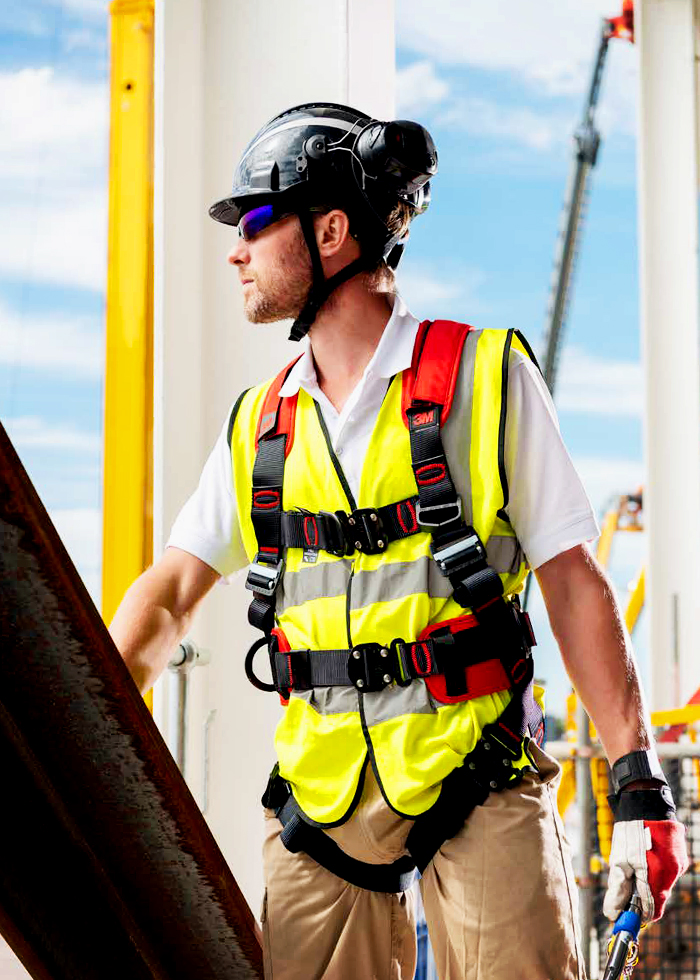 3M™ Protecta® X Fall Arrest Harnesses provide reliable protection, comfort and convenience. Available in a variety of styles and configurations, these new harnesses have enhanced features including quick connect buckles, auto-resetting lanyard keepers as well as softer more durable hip padding.
3M™ FLITE COV Supplied Air Respirator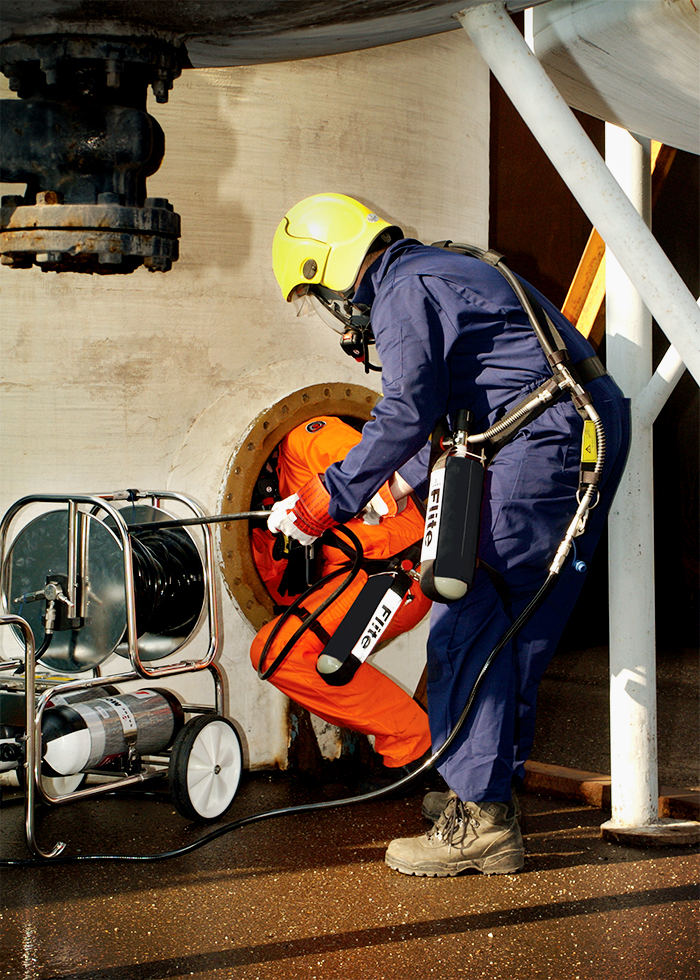 The FLITE COV is a positive pressure Supplied Air Respirator. With many applications it is particularly suited for confined space entry. The apparatus can be used with the full range of AS/NZS1716 compliant 3M™ positive pressure facemasks, allowing users the capability to enter hazardous atmospheres identified as Immediately Dangerous to Life or Health (IDLH).
3M™ Modulair Airline Trolley System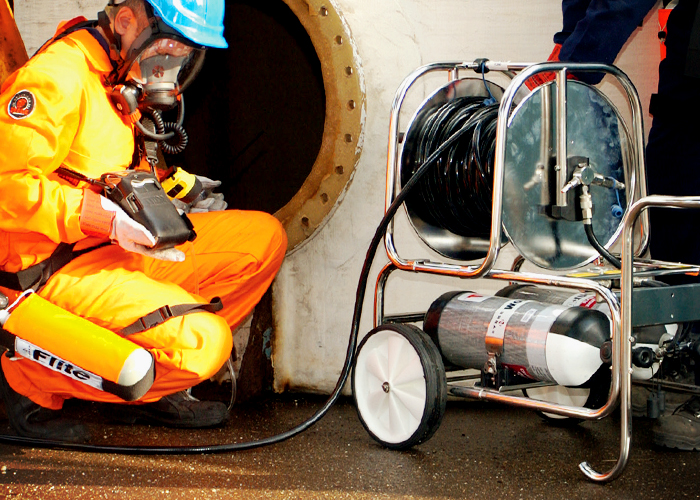 The Modulair by 3M is a compact, easy to use trolley system that provides a portable compressed air supply system for users of airline breathing apparatus in confined spaces and restriced access area. The Modulair is available in 2 and 4 cylinder versions, 2 and 4 wearer versions and ideal when working in confined space and restricted access areas.