Folding Arm Awnings Melbourne from Shadewell Awnings & Blinds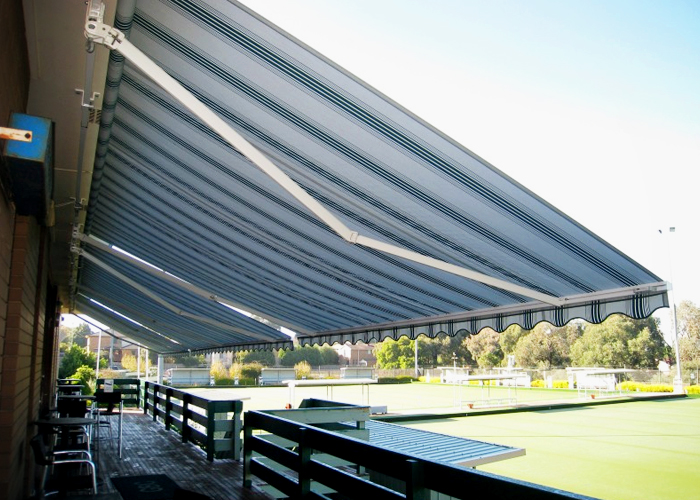 Melbourne is known for its warm oceanic climate with unpredictable weather conditions. To help residential and commercial owners keep up with Melbourne's ever-changing weather patterns, Shadewell Awnings & Blinds proudly offers an outstanding range of Folding Arm Awnings that are designed for optimum protection against extreme weather conditions.
Improve your patio, terrace, balcony, outdoor entertainment area, café or restaurant dining area with your choice of folding arm awnings. Available models include:
Aluxor Awnings
Turnils Awnings
Markilux Awnings
Full Cassette Retractable Awnings
Semi-Cassette Retractable Awnings
Standard Siena Folding Arm Awnings
Depending on the model, customers can specify up to 12m of width with a projection of up to 4m. Folding arm awnings are available in standard colour variants with the option of powder coating. For more information, visit www.shadewell.com.au today.