ADEY Water Treatment Products Available from Hunt Heating
Australia's Exclusive Supplier of ADEY
We are excited to announce that Hunt Heating will be exclusively supplying industry-leading water treatment products by ADEY, from January 2021. Since founding in 2003, ADEY's water treatment products are now in over 5 million homes in the UK and Ireland, and these numbers are growing rapidly each month. With the most advanced water testing facilities in the UK, ADEY specialise in preventative measures such as inhibitors, chemical treatments, and a wide range of domestic and commercial filters. ADEY have a high focus on environmentally friendly solutions through the usage of renewables, waste minimisation, and sustainable product sourcing.
Launching into the Australian market, ADEY have partnered with Hunt Heating to provide premium water treatment solutions to our customers. We have all the tools you need to extend the life of your central heating system and avoid unexpected boiler breakdowns.
Hunt Heating will be releasing a wide range of industry-leading chemicals, filters, and water-testing tools, suitable for both domestic and commercial jobs (see below for products list);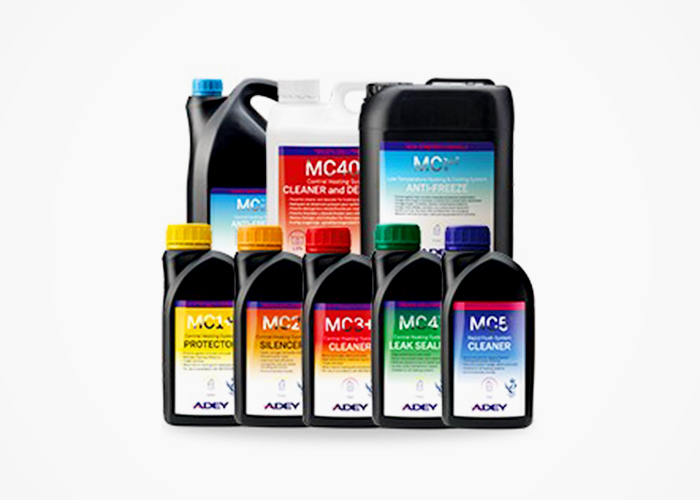 Chemicals
MC1+ Protector Liquid 500ml
MC2 Silencer Liquid 500ml
MC3+ Cleaner Liquid 500ml
MC4 Leak Sealer Liquid 500ml
MC5 Rapid Flush Cleaner 500ml
MC40+ Cleaner & Descaler
MCZero Antifreeze Liquid 5L, 25L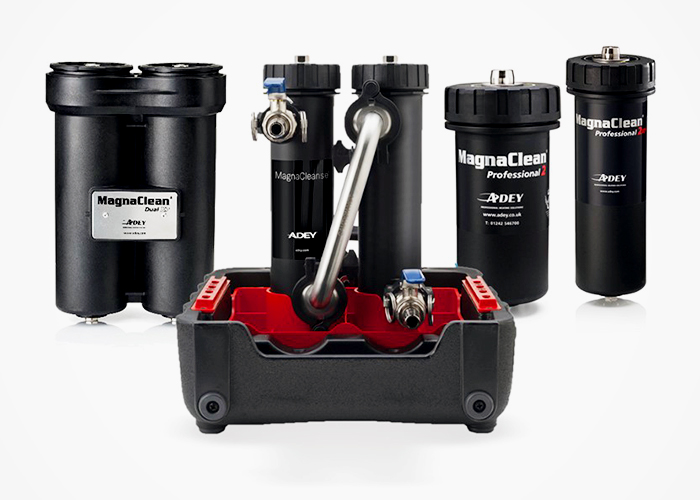 Filters
MagnaClean Professional 2
MagnaClean Professional 2XP
MagnaClean DualXP
MagnaCleanse Flushing/Filter Kit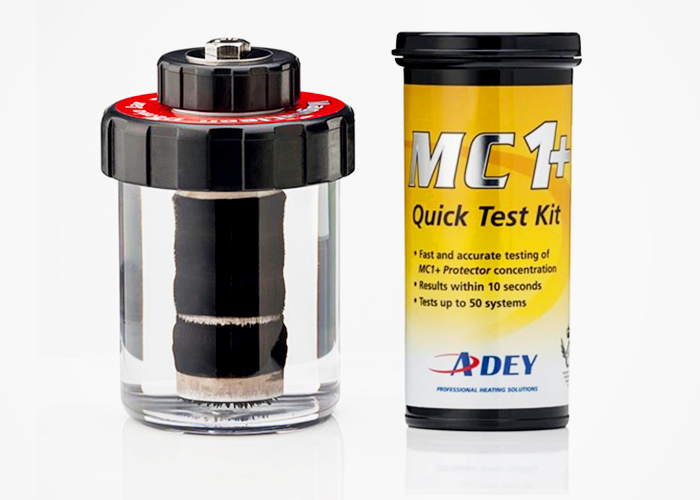 Water-Testing Tools
MC1+ Quick Test Kit
MagnaClean Demo Jar
Recently released to the UK market, ADEY ProCheck is a new digital water test that gives lab style results instantly on a smartphone. Hunt Heating are excited to be able to bring this great tool to the Australian market in early 2021. Stay tuned for more updates.
It is so important that every central heating system is treated correctly and with the right products. Keep an eye on the Hunt Heating website for more information about our new ADEY product range, or call our office to request the ADEY flyer.