Interactive Flooring Design Tool by Karndean Designflooring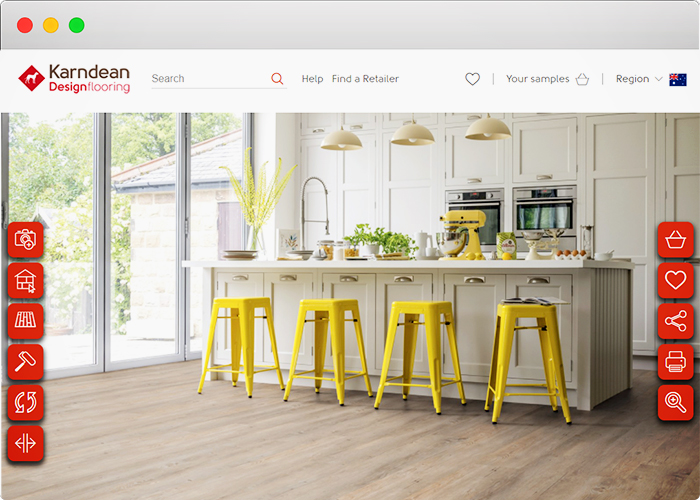 Karndean Designflooring launches the latest features of their popular interactive flooring design tool, Floorstyle, which now includes greater flexibility when choosing your interior floor design. This tool provides realistic imagery of different floor designs, perfect not only for interior designers but also for DIY enthusiasts looking for room inspiration.
The new, improved version of this interactive flooring design tool now includes a 'view in room' option that allows users to upload a photo from a computer, tablet, or mobile phone, and see what Karndean flooring best matches their room setting. They can specify the size of the floor area and tweak the layout using the existing tools. If unsure, the team also added a new 'Favourites' button, allowing users to save a room design that they can revisit once they have decided. The menu option and checkout has been updated as well for a more accurate and friendlier design experience.
When using Floorstyle, please note that some of the grain patterns and textures are difficult to replicate on screen, especially the Art Select, Da Vinci and Michelangelo ranges. If you need a more accurate visual representation, feel free to ask for a product sample before making your purchasing decision. For more information, get in touch with Karndean Designflooring by head over to www.karndean.com today.