Fire-rated Hinged Floor Doors from Gorter Hatches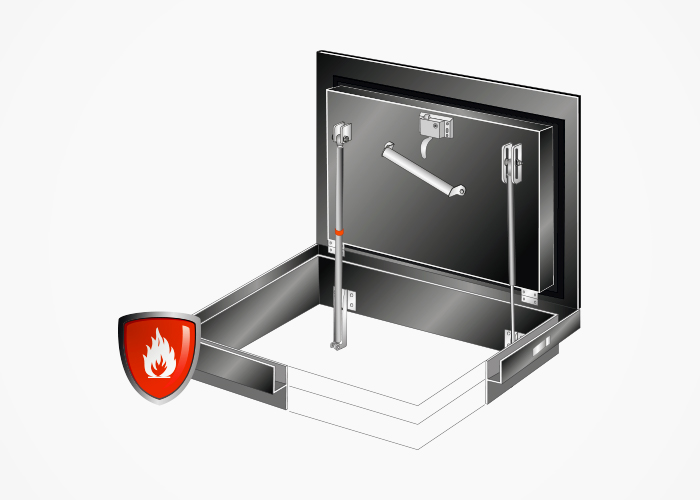 For utmost accessibility and safety, specify fire-rated hinged floor doors from Gorter Hatches. This is a practical hatch that allows safe ingress into usable areas beneath your floor, while doubling as an effective fire-resistant seal from above. Available in four standard sizes or special sizes on request up to 1,000 x 2,000m, the WAEI Floor Door from Gorter Hatches provides a flush finish and fire resistance for up to 120 minutes. Furthermore, it has been tested for its integrity by Efectis and in accordance with EN1634-1, EN13501-2, AS1530-4, and BS 476-22:1987.
The fire-rated hinged floor door from Gorter Hatches, like the company's other innovative hatch solutions, can be combined with your choice of ladder or stairs. Other features and benefits include:
A fire class of EW-120 and smoke tightness of R-180 (KOMO:SKG.0372.0488).
Safe to operate with one hand.
A counter-balance system helps with opening and soft closing.
Automatic locking in open position and unlocking with one hand.
Comprehensive 5-year warranty.
Made of KTL-treated (corrosion-resistant) steel.
Powder-coated in RAL9005 and available in other colours upon request.
For more information regarding fire-rated hinged floor doors, get in touch with the experts from Gorter Hatches today. Visit www.gortergroup.com/au for classifications, specifications, downloads, and more.