Energy Saving Automatic Pressurisation Systems from Maxijet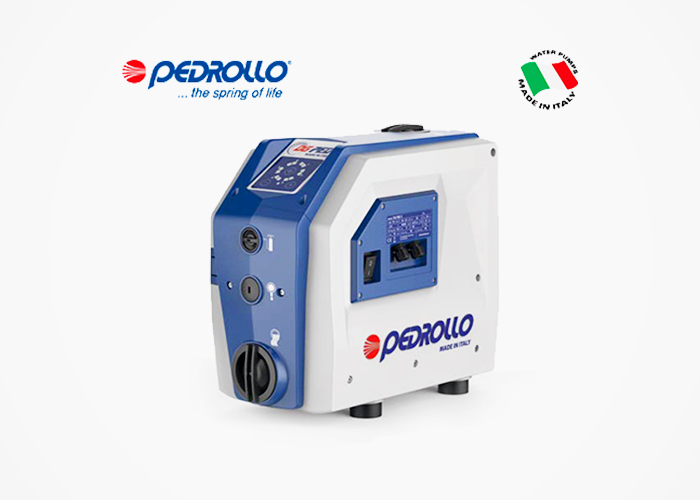 DG PED Automatic Pressurisation System with Inverter from Maxijet
DG PED is an automatic pressurisation system with an inverter that integrates a built-in, high-efficiency self-priming pump, an accumulator tank, pressure & flow rate sensors, and a non-return valve. It has a sophisticated electronically controlled inverter at the heart of the system that maintains the pressure of the installation constant by regulating the speed of the pump in accordance with the required flow rate.
The DG PED controls the hydraulic and electric operating parameters and protects the pump from anomalies. It can be equipped with an expansion card that makes it possible to work in parallel with other inverters in the pumping groups by managing input and output signals.
It is a compact, autonomous, quiet, and high-performance pumping system suitable for domestic and commercial use requiring on-demand water pressure. Features and benefits include:
All in one system.
Low noise.
Constant pressure.
Easy to use.
Easy to install.
Compact dimensions.
Energy efficient.
Technical Data
Power:
0.75kW DG PED 3.
1.1kW DG PED 5.
Applications:
Domestic use.
Commercial use.
For more information on the DG PED Automatic Pressurisation System with Inverter, contact us on 1800MAXIJET.