Modular Carpet Tiles for Airports by Nolan Group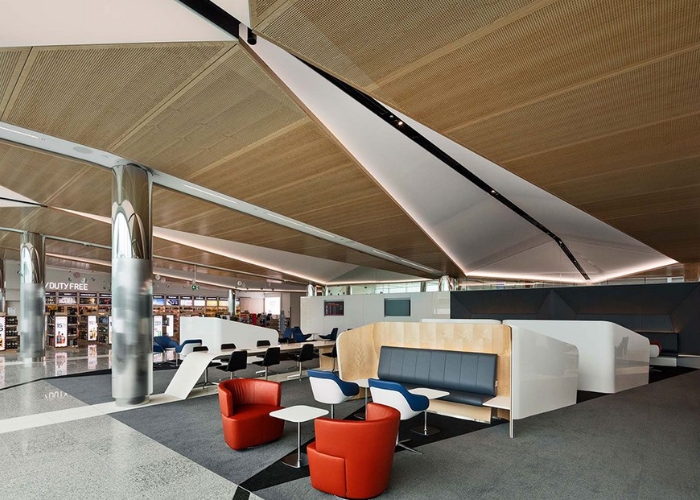 When it comes to airport flooring, it has to be durable, long-lasting, and hard-wearing. You can check out the Nolan Group's modular carpet tiles for airports if you need to meet these requirements. Aside from being functional, Nolan Carpets are also aesthetically pleasing and provide comfort to travellers.
The Canberra Airport's boarding space for international services used customised Nolan Carpets. This area is specifically for passengers travelling via Qatar Airways and Singapore Airlines. The Nolan Carpets GA680 carpet tile was recommended for its luxurious comfort underfoot as well as its plush finish.

Nolan Group Modular Carpet Tiles for Airports.
Other benefits of using the GA680 tiles include being customisable (including pile weight and height) and allowing quick, affordable, and convenient replacement. The carpet tiles also have a 15-year warranty.
Nolan Carpets are available in different colours. Contemporary carpet shades were used at the Canberra Airport lounge to segregate the space for areas like dining and meetings. For more information about these modular carpet tiles for airports by Nolan Group, visit nolans.com.au.