Innovative Shading Solution for Waterfront Home from Blinds by Peter Meyer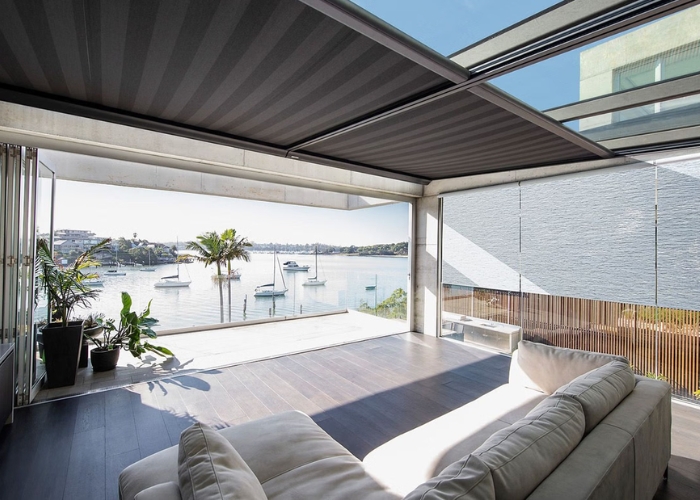 Blinds by Peter Meyer took on a unique challenge when approached by architecture firm StudioJLA to provide shading solutions for a stunning 3-level waterfront home in Tennyson Point, NSW. The residence, designed for maximum views and privacy, presented design hurdles that demanded creative collaboration.
The project featured a 26.6 square metre conservatory-style glass roof, requiring a shading solution that seamlessly integrated with the design. Blinds by Peter Meyer, in collaboration with StudioJLA, implemented the Weinor Sontezza II Undermount Conservatory Awning, placing external blinds on the inside for a sleek solution. The Alfresco area presented another challenge, requiring the fabrication of a clad Timber structure for the Weinor Opal II Full Cassette Folding Arm Awning.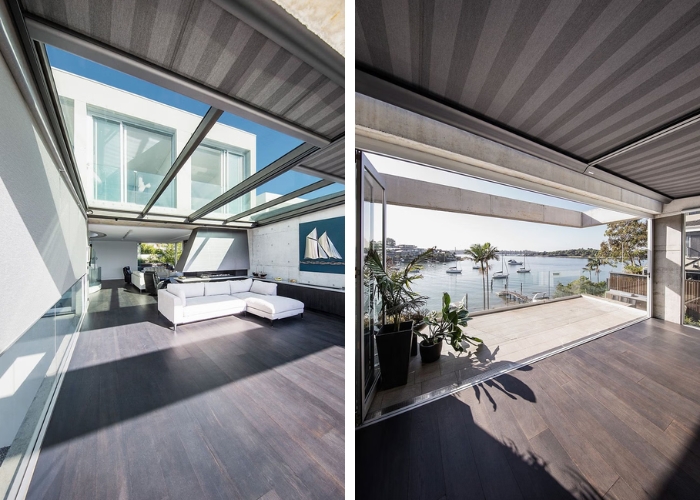 This innovative shading solution not only met the client's brief but also provided flexibility for adjusting shading and daylighting without compromising the breathtaking waterfront views.
Blinds by Peter Meyer, through strong collaboration, delivered a perfect blend of form and function, ensuring the residence's occupants can enjoy year-round entertainment while basking in privacy and thermal comfort.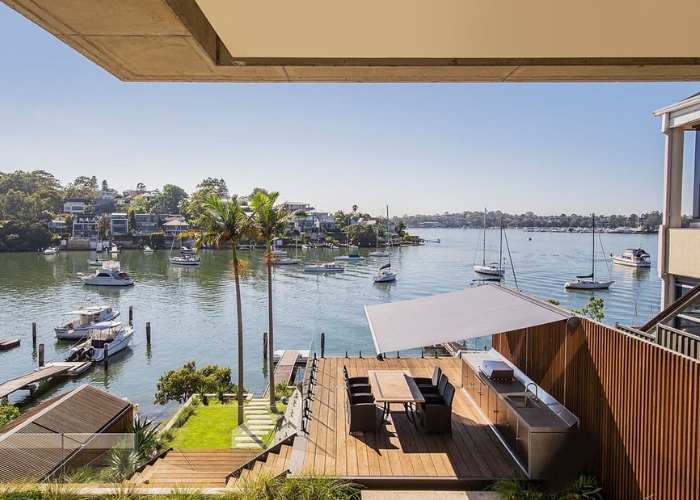 Innovative Shading Solution for Waterfront Home from Blinds by Peter Meyer

For more details about this project, visit:
archipro.com.au/project/tennyson-point-blinds-by-peter-meyer
www.petermeyerblinds.com.au

Photography: Hamilton Lund