Axolotl Group's Bronze Florentine metal bar at Harold Park Hotel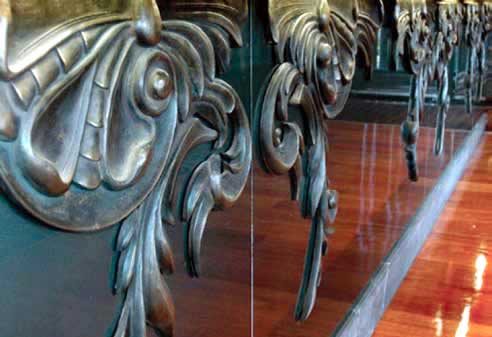 Designed by Jackson Teece, the refurbishment of the Harold Park Hotel incorporates Axolotl Metal to great effect. From the detail on the bar front, pictured, to bar tops, screens, columns and signage the bronze metal makes this hotel look as good as new.
The motifs were manufactured from cast plaster and bonded with Axolotl's Bronze Florentine as a great example of how creative you can be when working with the Axolotl process.
For samples of our traditional and new range of metals, which include Gold Nickel, Silver Nickel, Rose Alloy, Sentinel Copper and Treasury Bronze, please contact Axolotl on 02 9666 1207 or visit:
http://www.axolotl-group.com/vr/s1.htm