Pedestrian Grates Queensland from Patent Products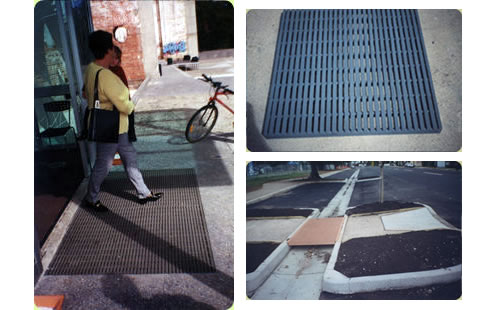 Patent Products heel-guard pedestrian grate with specialised abrasive surface treatment applied to pre-galvanised grating is another endeavour to secure the best protection against the problem of slippery surfaces, particularly in wet conditions.
Ideal for applications in
College school grounds
Swimming pool areas
Pedestrian traffic areas
The grates are designed to carry car and truck traffic.
Grey as standard colour, other colours are variable to order.