Corrosion-Proof Concrete and HPI Waterproofing from Cementaid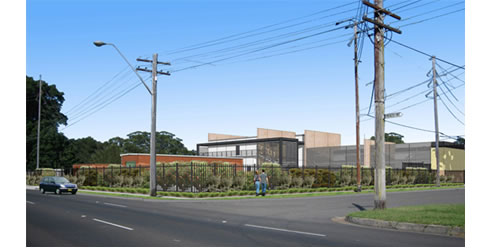 ENERGY AUSTRALIA / AUSGRID NEW ELECTRICITY SUBSTATIONS
SUSTAINABLE SUB-STRUCUTRES;
Reinforced Concrete; Waterproofing & Durability
Cementaid 3CC SYSTEM
Hydrophobic Pore-blocking Ingredient (HPI)
Ausgrid (formerly Energy Australia) is one of Australia's largest and most successful energy suppliers. The Ausgrid electricity network provides power to 1.6 million homes and businesses throughout Sydney, the Hunter and the Central Coast. Energy Australia/Ausgrid is a State Owned Corporation whose shareholder is the New South Wales Government. The Energy Australia brand was retained by the new owners of the company's electricity retail business, TruEnergy.
Energy Australia /Ausgrid are currently delivering one of Australia's largest infrastructure programs - an $8 billion upgrade of the electricity network over five years to 2014. This essential future-proofing program includes design & construction of 50 new major substations, to strengthen the electricity network by making it "smarter", more reliable, and equipped for future technologies.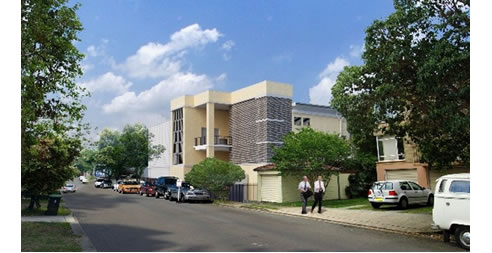 Rose Bay Substation; CALTITE concrete substructure; Waterproof, corrosion-proof and maintenance-free for Design-life.
Reinforced Concrete; Waterproofing & Durability
Each substation building is individually designed to compliment and/or blend with the surrounding environment. Sustainability is a critical aspect in the delivery of this program and for concrete substructures in a stray current service environment, durability is at the heart of sustainability,
To build-in design-life durability and maintenance-free performance of the concrete substructure in the new buildings, Ausgrid/Energy Australia's engineers used an Absorption-based performance specification, strictly limiting water absorption and penetrability of the concrete.
Concrete containing Cementaid's Everdure "CALTITE" or "3CC" Hydrophobic Pore-blocking Ingredients (HPI), comply with these requirements. With 50 years time-proven reliability and durability in the field, Cementaid's 3CC Hydrophobic Pore-blocking Ingredient (HPI) was selected by the design and construction teams to deliver the required design-life concrete waterproofing and durability to substructures in the new buildings.
HPI Waterproof and Corrosion-Proof Concrete;
Membrane-Free, Maintenance-Free Concrete Waterproofing & Durability
Cementaid "Everdure CALTITE" and "3CC" are liquid Hydrophobic Pore-blocking Ingredients (HPI) for inclusion as partial water replacement in the concrete mix during batching. The resulting Hydrophobic Matrix in hardened CALTITE and 3CC concrete effectively closes the capillary water transport mechanism by changing the surface tension of water in contact with the concrete, forcing water out instead of drawing or sucking it in.

"Everdure CALTITE" HPI additionally provides physical pore-blocking components, which block capillaries subject to hydrostatic pressure. These effects prevent penetration of water along with contained salts or acids and eliminate dampness transmission, as well as the past need for surface-applied membrane barriers. HPI's dramatically increase the concrete's natural durability, allowing it to withstand significantly extended exposure to extreme and/or aggressive service environments, without corrosion or maintenance.
HPI concretes do not transmit dampness and are immune to corrosion from marine or chemical environments. Waterproofing membranes, as well as corrosion inhibitors, epoxy-coated or stainless steel reinforcement and external coatings, are no longer needed.



Cementaid "CALTITE" & "3CC" Hydrophobic Pore-blocking Ingredients are verified green building products by Ecospecifier Global, as they eliminate the past need for separate/additional surface-applied membrane barriers - as well as the land-fill challenges they present following replacement cycles.
Cementaid 3CC System concrete is being used in the new Energy Australia Substations for waterproofing and durability protection of basement floors and walls housing cable rooms.
3CC System HPI concrete is a critical tool in Ausgrid/Energy Australia's design to deliver maintenance-free concrete waterproofing and long-term durability in the new substation projects. This is a high priority for Energy Australia, as they require their substation substructures to exceed the design life of the building, which on average is 50 years. Cementaid 3CC concrete is time-proven to deliver this, with a 50-year history of ongoing successful use in Australia and internationally.