Renovate Your Attic to Create a Private Space with Attic Ladders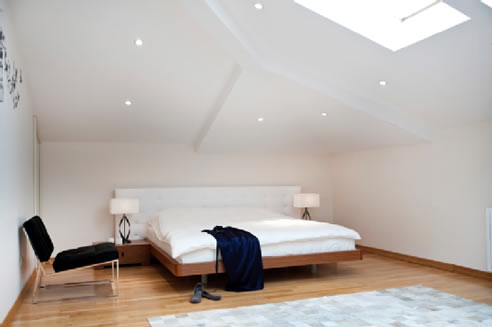 Attic Ladders & Storage: Create Your Own Private Space With An Attic
People convert their attics for different reasons, whether they simply require loft storage space or an extra bedroom for children or guests. Attic conversions can also create private spaces that are ideal for unwinding, allowing you to escape the noise and bustle of other parts of the house.
Why consider attic renovations?
If you've ever wished for more privacy in your home, looking to your attic could offer a cost-effective alternative to moving. If you're not using your attic to its full potential, it could be easier than you think to convert the room into a liveable area, complete with power connections, skylights and everything you need to unwind or enjoy your hobby. Attic renovations can also add value to homes, as long as they are carried out using good quality materials.
How to convert your attic space
Considering your intentions is a crucial first step in attic renovations, as the function of this new room will play a large part in the conversion, particularly with regard to structural support. Hiring experienced contractors is the best way to minimise problems and ensure that your attic is well supported and connected, and buying good quality attic ladders will avoid safety risks.
Attic conversions in Sydney
Attic Ladders builds ladders, skylights and loft storage in Sydney for all types of attic conversions. If you're thinking about converting your roof space into a private room and have any questions, contact Attic Ladders on 02 9119 7460.