Sustainable Vinyl Timber Plank Flooring from Sherwood Enterprises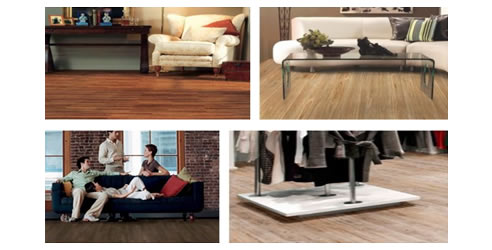 FLOORWORKS 2014 PLANK RANGES & LG HAUSYS QUALITY COMMERCIAL VINYLS
Website www.sherprise.com.au
Sherwood Enterprises based at Redland Bay QLD is Kenbrock Floorings QLD Specification Agent & marketing probably the largest stock range of quality LVT Residential or Commercial Vinyl Planks in QLD at very Cost Effective Saving Pricing to meet your Project Budget.
Please compare Floorworks & Klicsmart LVT before you next specify residential vinyl plank, commercial heavy duty, loose lay interlocking vinyl planks or indeed the latest acoustic sound cell backed vinyl planks called Smart drop. Please contact us at Sherwood Enterprises for further information or sampling on these fantastic LVT ranges and note your project specification also supports employment here in QLD.
The 2014 Floorworks Catalogue is now available please contact Sherwood Enterprises for your copy. Residential or Commercial heavy duty quality low maintenance vinyl plank ranges in various widths & length board sizes and complying to ISO 9001,EN 14001, Floorscore Low Voc emission & currently upon forwarding this editorial to spec-net we are awaiting Ecospecifier Green Tag certification plus importantly every new floor has over 28% pre-consumer content and is 100% Recyclable & Sustainable flooring solution.
Be inspired by Floorworks vinyl plank ranges features Australian retro wood species and emboss finishes creating ambiance and a visual of luxury and affordability, durability with a low maintenance cost saving LVT plank.
Floorworks & Klicsmart true to life wood visual ranges comprise a total of over 50 Wood Species to select from plus Acoustic Smartdrop LVT griplock backed commercial plank with acoustic sound backing in 9 wood visual species catalogue /swatches available in QLD just email or phone & we can forward upon your request.
LG HAUSYS COMMERCIAL VINYLS
One of the fastest growing known brands world-wide is LG and they have manufactured quality vinyl flooring since 1961 and now stocked Right Here - Right Now in Brisbane at Cost Effective saving pricing for your project specification. All ranges are 100% recyclable and every new floor has a recycled content plus ISO certifications.

LG Hausys vinyl ranges stocked in Brisbane such as Bright, Supreme, Durable, Multi Wood Acoustic and Rexcourt multipurpose sport/gym hall flooring utilized in the Federal Govt. BER school halls program plus SAFEGRIP R11slip safety vinyl range.
LG Supreme & LG Bright is preferred listed by QLD Dept of Public Social Housing and LG Durable preferred listed for Education QLD Schools.
Contact Details: