Automatic Hand Dryers Sydney from Star Washroom Accessories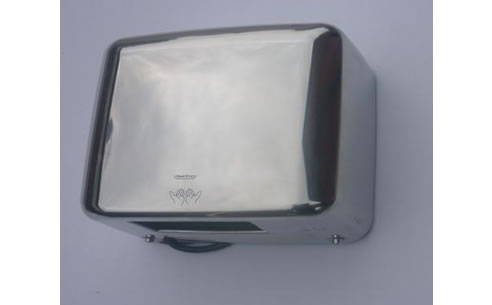 Automatic Hand dryer Model: S-203-BP
Power Supply: 230V/50Hz 2300W
Size: (WHD) 270 x 240 x 142mm
Cover - Made of Fabricated of type 304-1.2mm stainless steel bright polish finish.
Back - Made of Fabricated of die cast aluminum with powder coated black. Automatic sensor operates by putting hand under the dryer. Sensor can be adjusted from 20-500mm.
Automatically turns off. Easy to install also very easy to clean.
Installation: Secure the back on wall with screws at holes provided. Place cover on top and lock with locking screws from the bottom.