Liquid Drain and Trap Cleaner from Bio Natural Solutions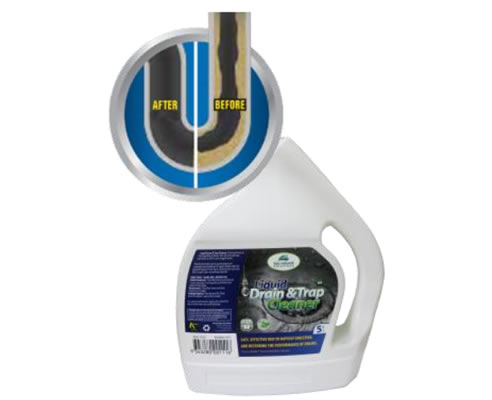 Organic debris can build-up in drains and traps, which may lead to slow draining kitchen sinks, bathrooms sinks and tubs. Left untreated this buildup will cause clogs and back-ups.
Keep your drains and traps running freely with a regular application of Liquid Drain & Trap Cleaner, a powerful noncorrosive and natural drain cleaning product.
Directions for use: Pour 60mL down each drain for three consecutive days as initial treatment. Pour 60mL down each drain monthly or as needed for.
Bio Natural Solutions Pty Ltd Profile
1300 730 551
03 9338 6722
15/49-55 Garden Drive, Tullamarine, VIC, 3043
Shop Bio Natural Solutions Pty Ltd