Beer Garden Heating Solutions from Celmec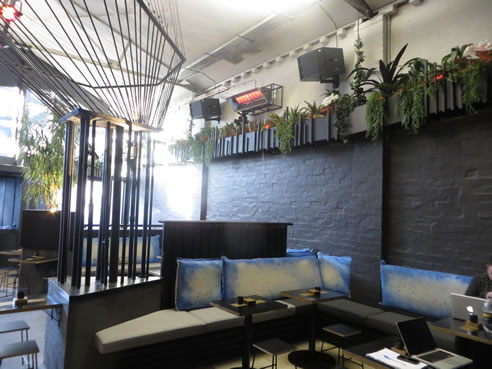 Brunswick Street Gallery
The Brunswick Street Gallery, located in Melbourne, Australia has been operational since 2007. Facing another one of Melbourne's notoriously crisp winters, the gallery sought out heating solutions for its beer garden. To solve the dilemma of the gallery's high ceilings and large open area two products from Celmec's Heatray range were installed. Gas fired Tube Radiant Heaters (TRH) were used to provide even, comfortable warmth throughout the space. The TRH units were coupled with Celmec's Infrared Gas Heaters (IRH-G) which provide more concentrated radiant heat.
These two different products were chosen specifically for their ability to heat large areas with high ceilings and because the units suit the aesthetics of the establishment. Further these units are energy efficient and have a long product life.
Both the IRH-G and TRH units were designed and manufactured in Australia and are approved by the Australian Gas Association. For more information and contact details visit the Celmec website www.celmec.com.au.