Cavity Sliding Doors for Upper House from CS Cavity Sliders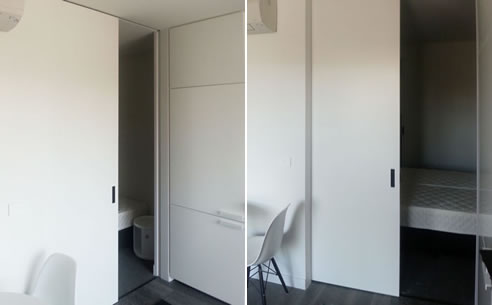 Upper House
Made up of two distinct apartment buildings - The Podium and The Cloud - Upper House is the master work of award-winning Jackson Clements Burrows Architects. The Podium structure provides elevated serenity from the dynamic Melbourne arterial of Swanston Street, while The Cloud perches above the low-lying Carlton skyline, offering intimate views of Australia's cultural capital, Melbourne.
CS Cavity Sliders' presence in Melbourne has been steadily growing with the appointment of our first sales representative in August 2013 followed closely by the appointment of our second full time sales representative in June 2014. A large part of this growth has come about due to our relationship in the commercial sector with the likes of JCB architects and builders such as Hamilton Marino.
Hamilton Marino Builders is one of Victoria's most experienced and sought after multi-level apartment construction companies. Their reputation is built on providing clients the best combination of expertise, quality, certainty and value. These values align closely with CS Cavity Sliders values of Expertise, Reliability, Quality, and Innovation.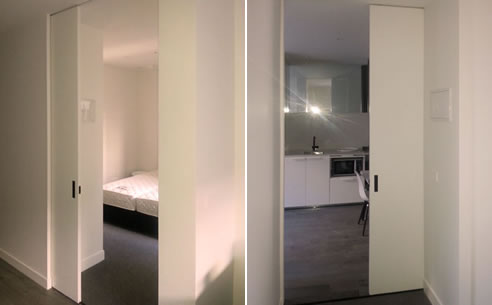 Full height cavity sliders
On this project the CS TimberFormed unit was widely specified and procured due to its design as the market leading, high quality architectural cavity sliding door system. The Timberformed units are engineered to fulfil the requirements of today's modern building designs and the requirements for space creation on the Upper House project. The original design has been improved continuously since 1986 and this product is currently our most widely used unit.
The full height Timberformed units with no floor tracks through the opening and doors up to 1350 wide meant large openings could be achieved between different rooms to help create flow in the floor plan. CS cavity pockets are manufactured from extruded aluminium and this, coupled with the fully sealed precision bearing system used in our carriages means we can guarantee product for ten years.
On the delivery side, CS achieved 100% DIFOT across the project, saving Hamilton Marino time and cost over the course of the project. This once again illustrates our reputation as the leading supplier of high quality architectural cavity sliding doors to the building industry Australia wide.
Architect Jackson Clements Burrows
Builder Hamilton Marino Builders
Website http://www.upperhouse.com.au