Thermal and Acoustic Panel from Composite Global Solutions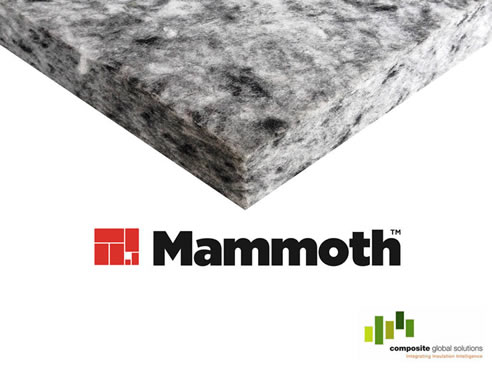 MAMMOTH - The 2-in-1 Panel for Thermal and Acoustic Excellence
In specifying for the University of Wollongong's new iAccelerate building, Project Coordination were after a way to satisfy Section J while also ensuring optimal acoustics within the proposed building. Initially faced with having to use separate products to meet the thermal and acoustic design requirement, Project Coordination seized on utilising the two-in-one potential of the Mammoth Carpark Panel as a solution for both design constraints.
Due to the innate properties of woven polyester and the unique panel manufacturing process, Mammoth Carpark Panels have both an excellent Noise Reduction Coefficient (NRC) of between 0.85-1.05 (depending on specified density and thickness) and a nominal R-value of 1.7 (70mm panel). Mammoth can also be ordered in a range of shades (black, white or grey) to suit almost any application.
After learning about the excellent thermal and acoustic properties of Mammoth Carpark Panels, almost 3000m2 have been delivered for use in spaces such as car park soffits and as exposed thermal/acoustic treatments for interior walls and ceilings throughout the iAccelerate Building.
If you're interested in learning how Mammoth Carpark Panels can help your latest commercial or residential project achieve a thermally stable environment with excellent acoustic performance and significantly reduced running costs, click the link to visit our website and learn more.