ULTRAGLAZE Mirror Gloss Cabinetry Doors & Panels from Polytec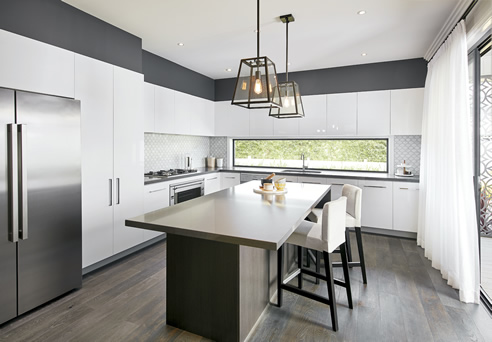 polytec releases the new ULTRAGLAZE mirror gloss range
Whether you're looking to create an exceptional personal space or a professional design, polytec's ULTRAGLAZE mirror gloss range offers a new dimension in creating rooms of breathtaking beauty. The lustrous mirror-like high gloss finish captures the light and surrounding reflections.
This stunning collection of gloss surfaces are enhanced when combined with a sleek matching 1mm gloss edge or a contrasting glass bead edge finish. With an unsurpassed gloss level and superior surface quality the result is striking to say the least. The ULTRAGLAZE range consists of nine solid colours and five stunning metallics.
For the environmentally conscious, ULTRAGLAZE is the perfect choice. Utilising E-Zero MDF board and featuring colour fade and UV resistant surface technology making an unforgetable impression with a touch of sophisticated elegance.