JPS Coatings Acrylic Based Coating Membrane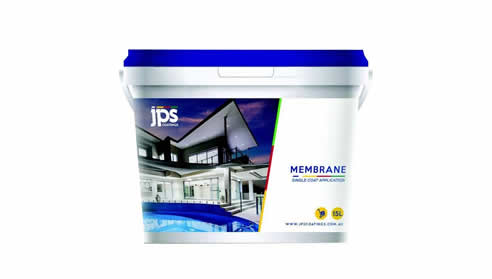 The application of acrylic based membrane follows the principle of the traditional rendering process. However, its formulation is fortified with colour and texture pigments to deliver a long-lasting decorative and structural protective coating for years.
There are many kinds of acrylic based membranes available in the market today. Choosing the ideal finishing system must be based entirely on the products ability to perform its functions in relation to the building's location or the environment.
Australian weather is known to be diverse and extreme, often leading to premature cracks and fading of paint finishes. An acrylic based texture coating with a membrane coating meets the structural and aesthetic requirement that best suits the owner's need, while being able to accommodate the wall substrates dynamic stresses from temperature and climate changes.
The membrane coating must be able to protect the wall substrate from atmospheric pollutants, salt air, water ingress, and dirt and grime accumulation in order to preserve the structural integrity and maintain the facades appearance.
Aside from structural integrity and aesthetics, acrylic based membrane coating provides an incredible fast-drying formulation, taking just a couple of hours to dry instead of a couple of days like conventional wall finishing systems.
JPS Coatings has an in-depth knowledge in delivering high-quality building materials for residential and commercial applications.