Powder Coated Aluminium Bike Hoops and Bicycle Infrastructure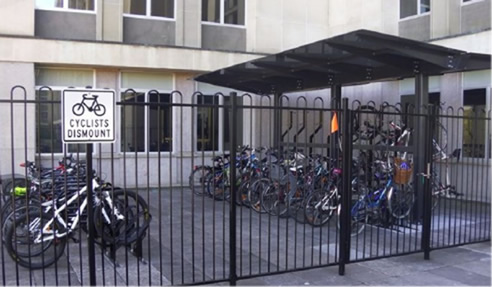 Powder coated aluminium bike hoops are a cyclists best friend because they provide a secure parking spot. Modern streetscapes have implemented biker-friendly facilities to encourage physical well-being and to reduce air pollution. This is why safe and secure bike hoops and shelters have become a growing demand in parking spaces.
Stoddart, the leading manufacturer and supplier of high-quality metalwork in the architecture industry, produces aluminium bike hoops and other bike infrastructure. Providing a premium finish that is aesthetically appealing, their aluminium bike hoops look good anywhere may it be in parks, cityscapes, office parking spaces, etc.
Stoddart's Bike Hoops and Bicycle Infrastructure Range
Stoddart incorporates high performance and high durability for their bike hoops so that they can stand the test of time, withstanding all environmental situations. They offer a range of designs to choose from. Here are a few examples: