Axolotl China Factory and Showroom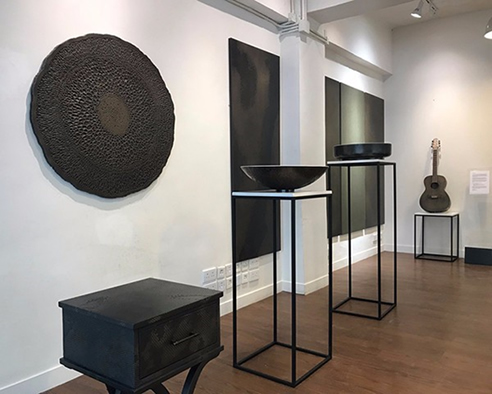 New Territories
Axolotl are excited to announce the expansion of our China based operation with the opening of a new factory and showroom in the New Territories and North Point in Hong Kong. This sits alongside the much larger facilities in Jiangmen in China. Between the two locations, Axolotl China has the ability to create work to any scale.
Headed by Eric Chan, the new showroom showcases an expansive range of art and architecture, including sculptures, panels, doors and a vast array of samples. Eric says, "There's a genuine excitement about bringing Axolotl surfaces into Hong Kong and China. There's a definite hunger for luxury in much of the market, and tastes in interior design are growing ever more sophisticated. We are fortunate that Axolotl's technology is on the cutting edge of this entire category".
Hong Kong and China have always been a big market for Axolotl surfaces, so now with a dedicated set up to service the region it's now convenient and easy to access the skills and surfaces that are unique to Axolotl. If you have a project in Hong Kong or China, or would like to learn more about Axolotl, please contact: Eric Chan.