Metallic Leaf Board and Laminate Range from Polytec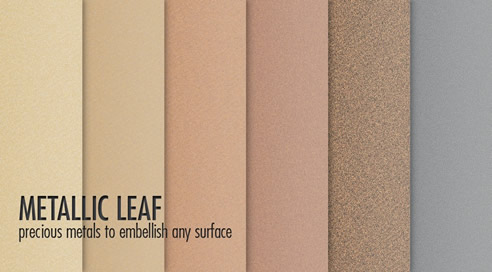 polytec's prowess in the decorative surfaces industry is rising with the introduction of its newest board and laminate range - Metallic Leaf.
Metallics can add an enhanced sense of glamour and style to any space, whether it be a feature wall, open shelving and cabinets or joinery highlights. Metallic options include copper, platinum, gold, light brass and rose gold, and when paired with solid pure matt surfaces create a sense of luxury.
polytec's Metallic range promises a subtle yet impactful addition to your kitchen, bathroom or commercial project adding a hint of class and regal appeal.
The Metallic Leaf range has inherent metallic properties which may show directional lines and waves, and colours may vary.
Available now as a prefinished board in a Matt finish, 16mm 2400 x 1200mm and high pressure laminate 3650 x 1220mm sheets.


Pure Gold Leaf, Copper Leaf, Platinum Leaf, Light Brass Leaf and Rose Gold Leaf