Aesthetically Pleasing Security Shutters from Rollashield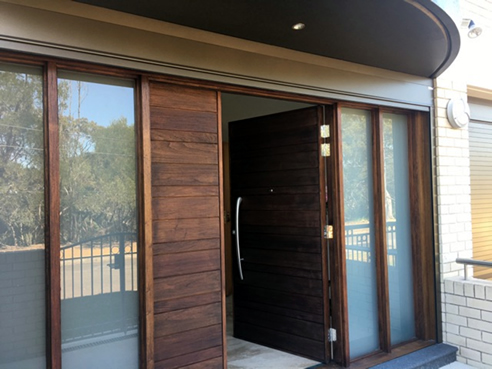 SECURITY SHUTTERS by Rollashield are aesthetically pleasing and so much more.
Standard colours are White, Cream, Black, Sand, or Clear anodised. Dulux powder coated colours optional to blend with design.
Suitable for openings up to 5800mm. Only Small headroom space required.
Built to comply with the simulated fire testing provisions of Australian Standard AS 1530.8.1 BAL 40 to withstand 40KW/m2 of radiant heat. Complies with Australian Bushfire Construction Standard AS3959-2009. Maybe accepted as equivalent to BAL FZ with BAL 40 windows.
Remote control operation or hard wire to a wall switch or electric key switch. Manual override operation for emergency situations.
Made with extruded aluminium and only the best fittings and parts.
Protect windows and doors from heat, embers and intruders. Feel safe when home or away.
Call Rollashield to discuss 02 9792 2001.