Disposable Spray Foam Insulation: Versi-Foam® from Bellis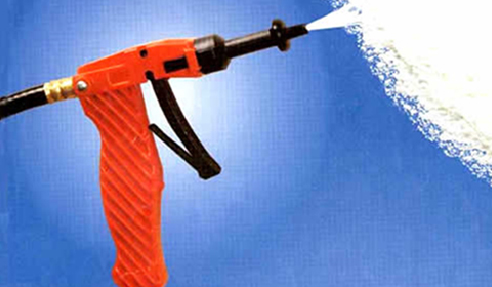 Bellis Australia is the leading distributor of Versi-Foam® - a disposable and portable spray foam insulation that promotes maximum comfort and less energy consumption through a simple and easy step installation. It provides optimum warmth without expensive spending and excessive consumption on heating and cooling system.
Available in a range of formulations and sizes, Versi-Foam® is flexibly manufactured to fit definite insulation needs. The two-component expandable polyurethane system is widely used to insulate, seal air, control condensation, reduce noise, and fill voids, suited for a range of applications.
Versi-Foam® Spray Foam Insulation Use and Benefits
Residential and Commercial Construction Projects
Versi-Foam® brings a residential and commercial structure one step closer towards sustainable living via simple spray foam insulation. It seals and insulates, reduces utility bills, enhances noise management, and prevents specks of dust, pollens, and insects from entering for maximum interior comfort. Commonly used to seal basement and crawl spaces, drafty attics, and pitch pockets.
Additionally, the spray insulation is used to repair foam roofs in an unlikely case of premature deterioration. It essentially fills pitch pockets, provides flashings and seals penetrations.
Sound Control and Heating, Ventilation, and Air Conditioning (HVAC)
A cost-efficient sound-proof room is achieved through a simple spray foam insulation; it is applied to concrete walls to reduce sound and echo between rooms.
It also benefits the HVAC conditioning as it can seal possible penetrations. Versi-Foam® is commonly sprayed to ductworks to improve insulation performance while also acting as the first layer of protection, and to reduce noise and vibration when operating.
Insulation for Land Vehicles and Marine Vessels
Versi-Foam® provides optimum insulation for refrigerated trucks, vans, RVs, and buses, by blocking excessive heat energy from entering when the outside temperature is high, likewise, it maintains ideal warmth during cold seasons. It also reduces noise from the outside elements.
Aside from its insulation property, the disposable spray foam insulation is also the most popular flotation material used to repair deterioration of boats and other marine vessels.
Stage and Film Props
The user-friendly attributes of spray foam insulation make it an ideal alternative for improvised stage and film props; its soft property can be easily moulded and carved.
For more information about Versi-Foam® Disposable Spray Foam Insulation, contact Bellis Australia or visit www.bellis.com.au today.