The Latest Fast Roller Shutter Design from DMF International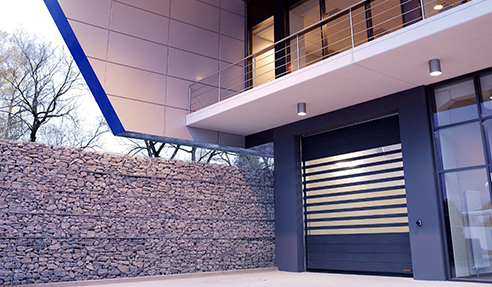 Presenting the fast action roller shutter door for the 21st century! This Efaflex high-speed door is not only fast but secure and easily integrated into existing parking or building management systems. It has a space-saving compact spiral or low lintel construction design and is ideal for residential and commercial parking garages.
Featuring eye-catching aesthetics, with operating speeds at an impressive 2m per second, this door can tolerate a Category 4 wind load capacity and delivers up to 200,000 operating cycles per annum. The door blade is double walled extruded aluminium available in a full range of powder coat colours or can be a combination of acrylic glass or ventilated design. With full safety sensor technology, and ability to integrate with many forms of access control, the Efaflex high-speed door is a must to consider for your next project.
DMF International are Sydney based, with partners Australia wide, and are fully equipped partners for Efaflex Gmbh Australia wide. Contact DMF or www.dmf.com.au.
02 9636 5466
Unit 3 & 8, 88 Magowar Road, Girraween, NSW, 2145