NeoJoint EPDM Expansion Joint Gasket in Dam Joint Repair from Neoferma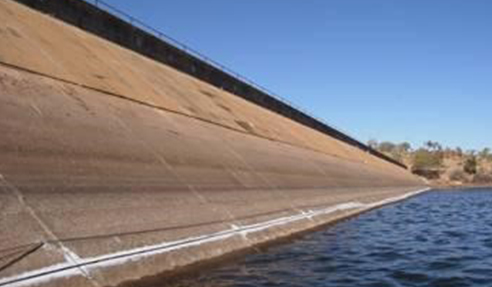 Neoferma envisioned NeoJoint to be the ideal EPDM expansion joint gasket system for waterproofing applications in Australia. Through intensive research and innovation, the product development team achieved a state-of-the-art design using a hollow rubber compression seal that terminates in individual ribs. NeoJoint has received positive reviews for a wide scope of projects, including swimming pools, reservoirs, dam wall expansion joints, below-watertable constructions, mining evaporation ponds, fuel farms, service station forecourts, loading hardstands, and chemical factory precincts.
NeoJoint EPDM Expansion Joint Gasket in Lake Moondarra
Lake Moondarra is an artificial lake, located 16km downstream on the Leichhardt River from Mount Isa, Queensland. The dam provides water to the city and the adjacent Mount Isa Mines. However, daily monitoring had shown that water was being lost on average at approximately 5,000,000 to 8,000,000 litres a day, depending on the dam water level. The cause was identified to be cracks in a 900m expansion joint.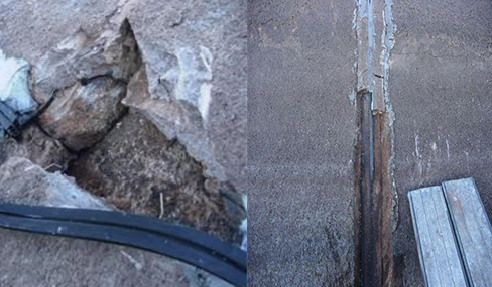 To compensate for the insufficient supply, water was pumped from another source 120km away, which accounted for additional costs. Hence, Neoferma was enlisted to rebuild the expansion joint and cracked concrete; reconstruct the existing 15mm joint to a 25mm joint; and insert NeoJoint EPDM expansion joint gasket, reinforced by Neoferma bentonite granules.
NeoJoint was chosen for its inherent ability to maintain close contact with concrete, as well as steel and timber substrates. Unlike conventional sealants, the gasket can be installed into a wet joint without a primer or bonding agent. Consequently, NeoJoint combated the effect of debonding and joint failure, while also reducing construction time.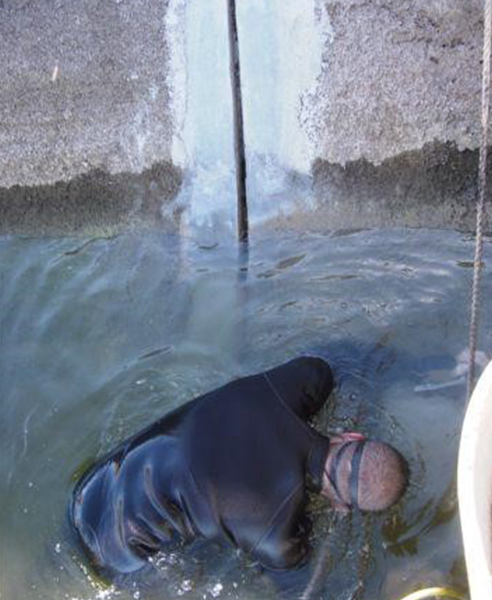 Neoferma used bentonite - a clay mineral based on montmorillonite, a mainly hydrous aluminium silicate - to boost the waterproofing performance of NeoJoint. When placed in water, the highly colloidal and plastic clay has the unique characteristic of swelling up to 15 times its dry volume.
NeoJoint's sodium bentonite aims to exert considerable pressure on the Neoferma compression seal upon swelling due to contact with water infiltration from sub-structure sources or from above. This pressure increases the lateral fins, thereby strengthening surface contact with the joint walls and tightening the seal. The sodium bentonite can also serve as an impervious barrier by itself, making the joint seal secure and permanent.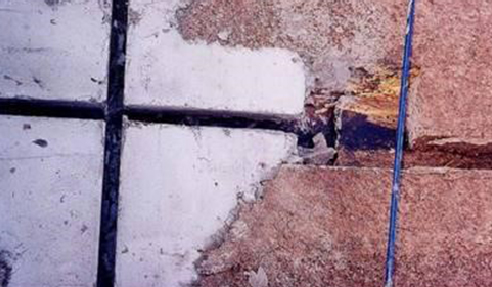 The Lake Moondarra project was completed in 12 weeks. The high workability of NeoJoint allowed the Neoferma team to rebuild the expansion joint in 3 weeks, along with additional joint works. The repaired joint resulted in water loss reduction of approximately 4,000,000 litres a day.
Get in touch with Neoferma via www.neoferma.com to read all about the NeoJoint EPDM expansion joint gasket in Lake Moondarra.